NASA Moon Rocket Launch Bid Ruined by Leak; Next Attempt Is Weeks Away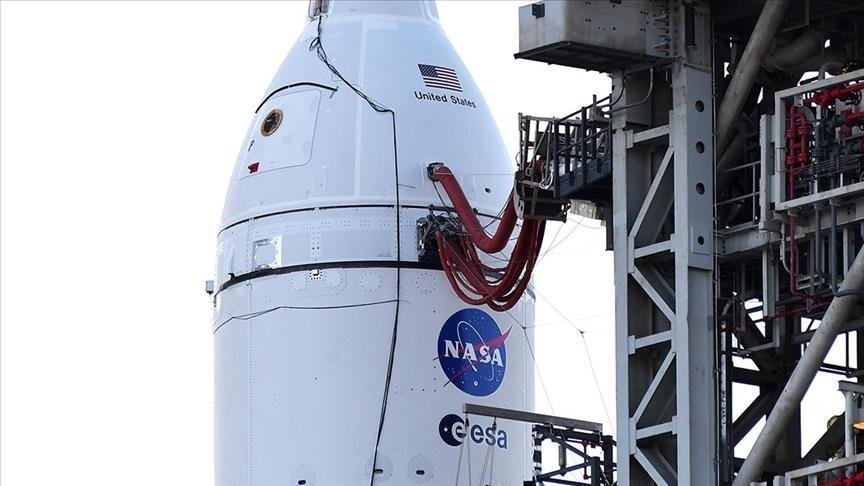 NASA on Saturday postponed an effort to launch its enormous, next-generation rocketship for the second time in a week, blaming a persistent fuel leak that the space agency claimed might push back the launch of its moon-to-Mars Artemis program by at least a few weeks.
About three hours before the scheduled 2:17 p.m. EDT (1817 GMT) liftoff time for the 32-story-tall Space Launch System (SLS) rocket and its Orion capsule from Cape Canaveral, Florida, preflight procedures were suspended for the day.
A half-century after the last lunar mission of Apollo, the predecessor of the Artemis program, the unmanned test flight was to have been the first trip of both the SLS and Orion. It was intended to launch the capsule out to the moon and back.
After three unsuccessful attempts to repair a "significant" leak of supercooled liquid hydrogen propellant being poured into the rocket's core-stage fuel tanks by Kennedy Space Center specialists, the countdown was aborted, according to agency officials.
Technical issues, such as a different fuel line leak, a temperature sensor that wasn't working properly, and cracks found in the insulating foam, also prevented the first launch attempt on Monday.
After the prior issues were satisfactorily fixed on Saturday, mission managers moved forward with a second launch attempt. In case a third attempt was required, NASA had also set aside a backup launch window for either Monday or Tuesday.
However, after analyzing data from the most recent issues, NASA came to the conclusion that the new hydrogen leak was too complicated and time-consuming to resolve on the launch pad before the mission's current launch window expires on Tuesday.
According to an associate NASA administrator, Jim Free, at a late-afternoon briefing, the delay means the earliest opportunity to try again would come during the next launch period, which spans from Sept. 19 to 30, or during a subsequent October window.
He added that due to "range" regulations at Cape Canaveral, which set a time restriction on how long a rocket may remain at its launch tower before completing fresh interior safety inspections, the postponement would also require rolling the spaceship back into its assembly facility.
The manager of NASA's Artemis project, Mike Sarafin, estimated that it would take "several weeks of work" to get over the most recent technical difficulty.
In order to prevent a scheduling problem with the following International Space Station crew scheduled to launch early that month, NASA Administrator Bill Nelson stated earlier in the day that a reversal would push out the next launch attempt at least until mid-October.
Artemis I marks a significant turning point for NASA's post-Apollo human spaceflight program, despite its technical difficulties, after decades spent concentrating on low-Earth orbit with space shuttles and the International Space Station.
Although many experts think the deadline would certainly slip, Artemis, named for the goddess who was Apollo's twin sister in ancient Greek mythology, hopes to bring humans back to the moon's surface as early as 2025.
The only spaceflights to date to land humans on the moon's surface involved six Apollo missions between 1969 and 1972, during which twelve men made moonwalks. However, Artemis was more science-focused than Apollo, which was a product of the Cold War space rivalry between the US and the USSR.