Stabbings in Canada: One Suspect Dead, Others Still Being Hunted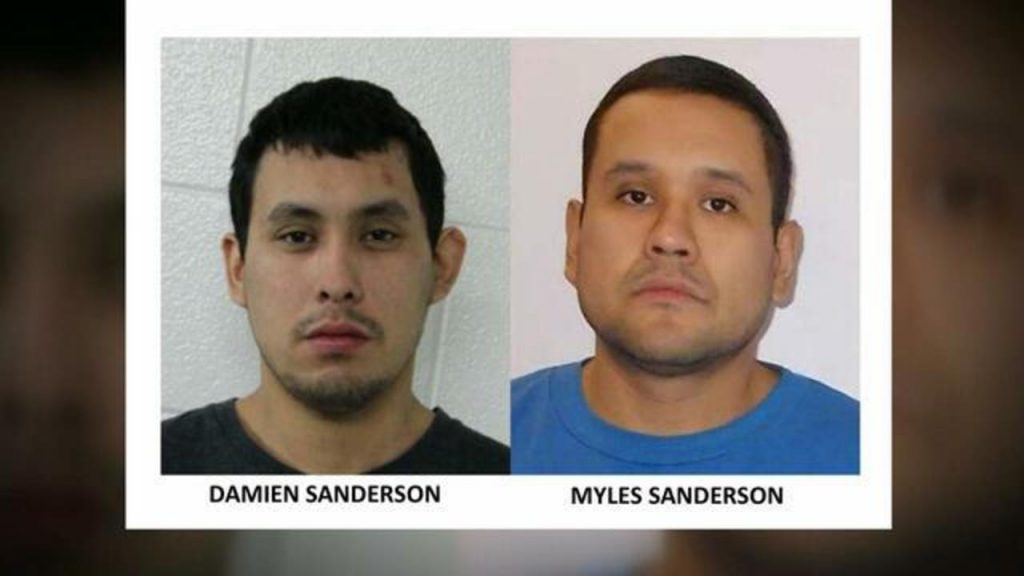 The body of one of two brothers sought by Canadian police in connection with a Sunday night mass stabbing in the Saskatchewan province that left 10 people dead and 18 injured has been discovered.
Damien Sanderson, 31, had injuries that did not appear to be self-inflicted, an officer stated, without going into further detail.
He was discovered in the native neighborhood where the majority of the victims resided, the James Smith Cree Nation.
Myles, Sanderson's brother, is reportedly at large and a risk.
The province, which is generally quiet, has been devastated by the stabbing spree, and authorities are currently looking into 13 distinct crime locations.
The suspects' motivations are still a mystery. Both were accused of murder even though they weren't detained.
The body of Damien Sanderson was discovered on Monday, according to the police, "in a densely grassed area close to a property that was being examined."
According to police assistant commissioner Rhonda Blackmore, his injuries were "not thought to be self-inflicted at this point."
Police have issued a warning to the public that his 30-year-old brother, who may also have been hurt, may seek medical attention. Police did not, however, specify whether he was to blame for his brother's passing.
Myles Sanderson has a "extensive and lengthy criminal record" that spans a number of years and was previously known to the police.
Chief Bobby Cameron of the Federation of Sovereign Indigenous Nations, which stands up for all 74 First Nations in Saskatchewan, urged locals to come forward with any information on the attacks on Monday evening.
He declared in a statement, "Someone out there knows something. We implore you to speak up for the benefit of the families.
Communities are tense in Regina, the provincial capital where the suspects were last seen alive.
On Monday night, though, there were no overt indications of a manhunt in the city center. Families gathered to celebrate Labor Day, the unofficial end of summer, in the mostly quiet city.
That tranquility would occasionally be broken by cell phone alerts warning of two adult male suspects, then only one, who were still on the run.
According to Mr. Cameron, "the families and communities are holding their breath every time a fresh alert is broadcast… for fear of further fatalities or injuries."
Prime Minister Justin Trudeau declared that "violence of any type, including this kind, has no place in our country."
Tragedies like this, he added, "have become all too typical," and he promised that Canadians and Saskatchewanis will support one another in "times of trouble and grief."
Members of Canada's indigenous population were especially devastated by the tragedy because many of the dead were inhabitants of the small, remote James Smith Cree Nation, which is home to around 2,000 people. In Saskatchewan, a state of emergency was declared.
Although no formal information has been given by authorities, some of the victims have been identified by Canadian media.
1.2 million people live in Saskatchewan, which spans an area of 250,000 square miles. The flat countryside is dotted with small, closely-knit towns that are separated from one another by long highway sections. Generally, places seem far away.