NOIMOT SALAKO, OGUN DEPUTY, RECEIVES DECORATION AS WADA AMBASSADOR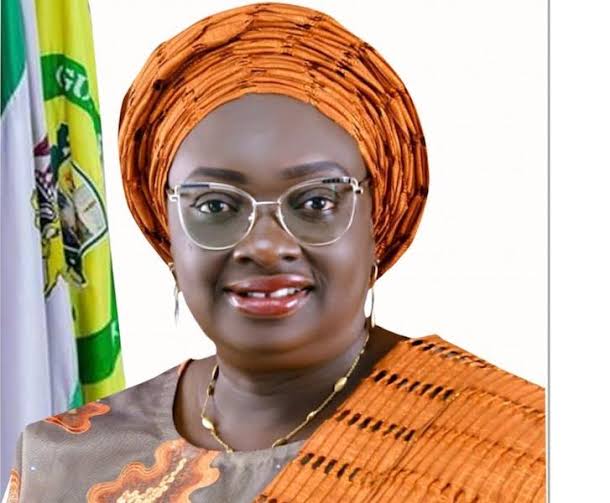 Engr Noimot Salako-Oyedele the Deputy Governor of Ogun State has been decorated as an Ambassador of War Against Drug Abuse (WADA) by the State Commander of the National Drug Law Enforcement Agency (NDLEA) for her supporting role in the continued fight against Drug trafficking and Abuse in Nigeria.
The State Commander, Commander of Narcotics Barr. Mrs. Archie-Abia Ibinabo who made the decoration during a courtesy visit to the Deputy's office in Oke-Mosan Abeokuta said the act was an initiative of the NDLEA targeted at improving the health and Security of everyone living in Nigeria.
Commander Ibinabo appealed to the Deputy Governor to use her honored and highly esteemed office to not only own WADA, but to be at the forefront in the State to campaign against the evils of Drug Abuse and Drug Trafficking.
Responding, Engr Noimot Salako-Oyedele, appreciated the officers and Men of the NDLEA for the honor done her, promising to work together with them to stem the demand for illicit drugs, noting that if demand falls, the supply chain will definitely be broken.