NATIONAL SECURITY COUNCIL ORDERS DISSOLUTION OF NATFORCE, TAGS IT ILLEGAL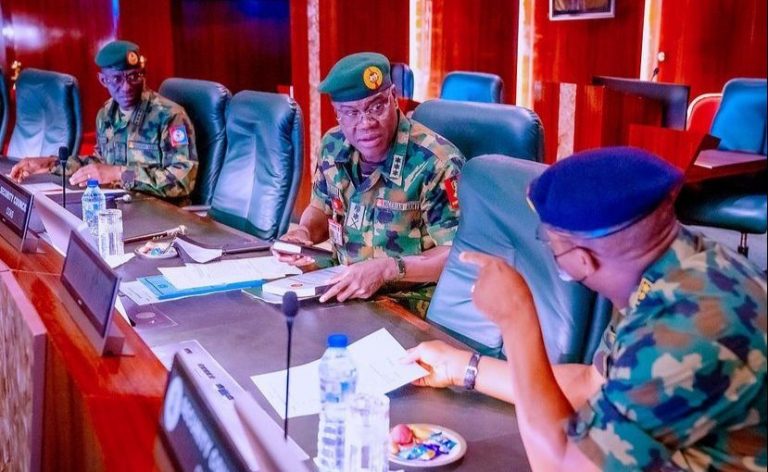 The National Security Council, on Thursday, presided over by the President, Major General Muhammadu Buhari (retd.), at the State House, Abuja, has ordered the immediate disbandment of the National Task Force on the Prohibition of Illegal Importation/Smuggling of Arms, Ammunition, Light Weapons, Chemical, and Pipeline Vandalism.
This came about after the National Security Council declared the Taskforce illegal at the National Security council meeting, and it was made public by the Minister for Interior, Rauf Aregbesola.
Moving on, Aregbesola said the council received reports from all service chiefs and Inspector-General of Police, said it is "very satisfied" with the performance of all security agencies and that the country is moving to the phase of consolidated security.
He said the council also commended the police for its performance in Ekiti, Osun and Anambra state, where governorship elections were conducted recently.