RESIDENTS OF OGUN, OYO, LAGOS COMMUNITIES CRY OVER BAD ROADS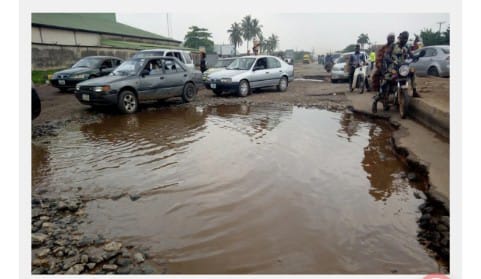 Residents across Ogun, Oyo and Lagos states are groaning over abandoned and bad roads spread across the states which according to them are causing untold traffic hardship to motorists, and its resident. While there are dire implications from the time spent in traffic congestion, productive hours spent in traffic, lost appointments, cost implications of frequent repairs due to damages caused by the poor state of the roads.
According to Banji Oni a resident of Magboro in Ogun state, he said, there "is a problem with policy direction," and there is wastage of resources on the construction of several bridges that would not add any economic value to the state and the people, and it has made it difficult for residents and investors, especially during the rainy season, he called on governor Dapo Abiodun not to abandon projects started by the former Governor ibikunls Amoson.
Ogun State governor, Dapo Abiodun, had given his assurance of the timely completion of the ongoing constructions, especially the Ishasi-Denro-Akute road in the Ifo Local Government Area of Ogun State.
Abiodun, who spoke when he inspected the project site recently, said, since the construction was of utmost importance to the residents of the area, his government was committed to ensuring its early completion.