UNDER AGED DRUG ADDICTS CAUSE MAYHEM IN SABO COMMUNITY, ABEOKUTA:CITIZENS CRY OUT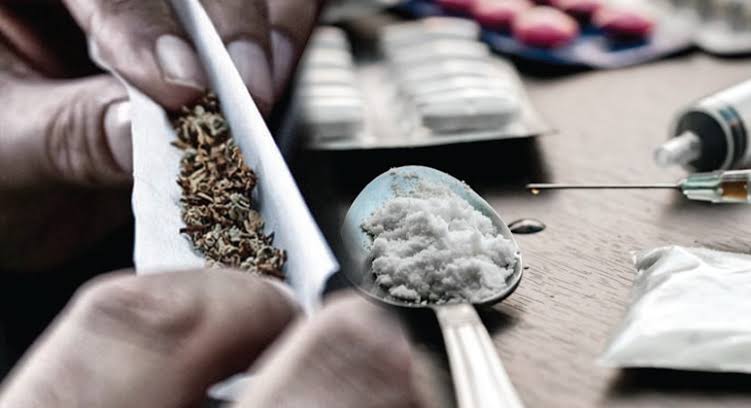 There's been a general outcry by residents landlords and business owners over the activities of drug addicts and the threats they impose in different parts of Ogun state, most especially Sabo communities in the Abeokuta North Local Government Area.
Reports have it that these drug users in groups converge in areas around the abandoned Mayas Hotel in Sabo to carry out their criminal activities which span from theft, rape, drug peddling to even murder.
Deeper findings revealed that the drug users who fall under the age range of 12-19 engage in serious street fights and under vices when intoxicated of these hard drug substances.
A leader in Sabo community, Yusuf Kamorudeen, said "We are tired of having these boys in our community. After they have smoked what is beyond their brain, they will start misbehaving and disturbing the peace of the community.
"We live closer to where they take their hard drugs. So, we are always the first point of contact when they start fighting. As young as they are, many of them belong to one cult group or their other.
"They keep bringing their cult issues to the community. I remember there was a time one of these cult guys was killed around the railway side. This is a threat to our community, and we can't do anything about it."
Contacted, the state Police Public Relations Officer, SP Abimbola Oyeyemi, said residents of the community did not complain to the police that drug abusers were regrouping and terrorizing them.
He said, "We will raid there any moment from now. Whenever we want to go there, we won't disclose it so that they will not breach our movement. Now that we know that such a thing is still going on there, we are not going to leave them to continue perpetrating evil.
He urged residents to always speak up whenever they have issues that hamper the peace and development of their communities.