FAMILY, DIGNITARIES CELEBRATE FINAL BURIAL OF GBENGA DANIEL'S STEPMOM IN SAGAMU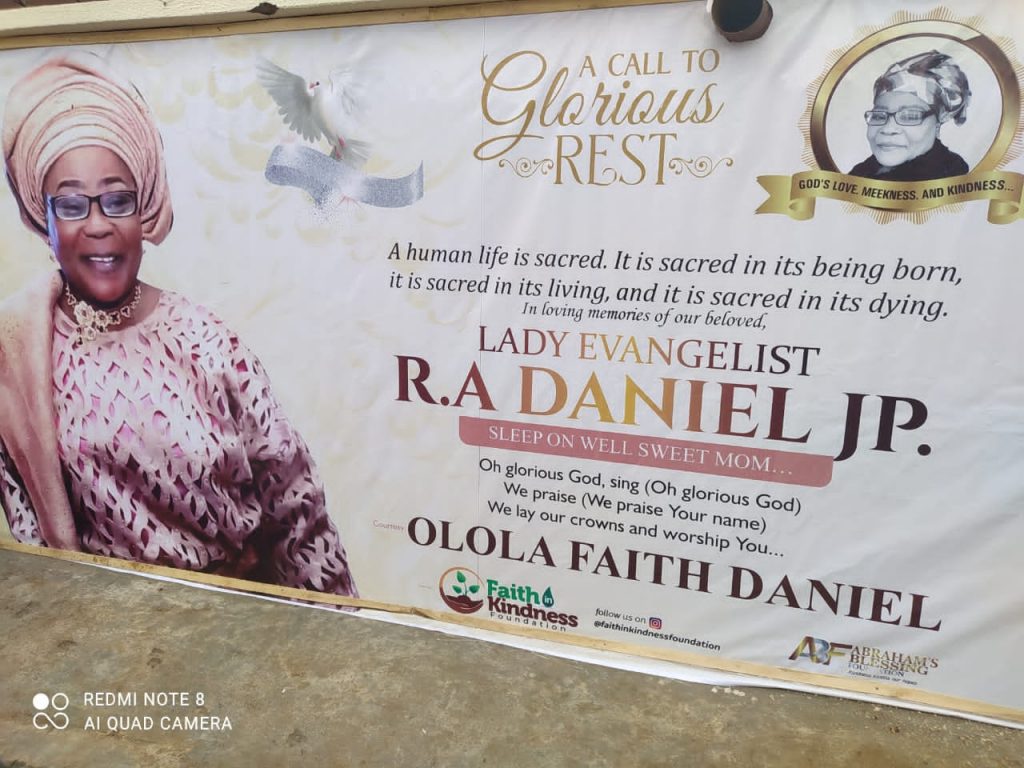 Members of the Daniel's family, dignitaries across Ogun State and well-wishers from all over have gathered to celebrate the glorious passing of Lady Evangelist R. A Daniel JP who happens to be a step-mother to the former governor of Ogun State, Otunba Gbenga Daniel.
The final burial which took place at family house of the Daniels had in attendance many dignitaries of political prominence like Oladipupo Adebutu, the governorship candidate of the People's Democratic Party in Ogun State, Asiwaju Bolarinwa Oluwole, Hon Adeoye Daniel, the first Child of Late Evangelist R.A Daniel, and many others.
Late Evangelist R.A Daniel who was commended by everyone for a life well lived is believed to be resting in the love meekness and kindness of God.
According to Asiwaju Bolarinwa Oluwole AKA Abo, he said, "Late Evangelist has lived a good life as a good Christian and mother, and we are here to celebrate her memories today".
Mr. Temidayo Daniel, who commended his mother for a life well lived, reiterated that her death is unfortunate, and he loves her so much, but God loved her more.