THREE FEARED DEAD IN MOTORCYCLE HEAD-ON COLLISION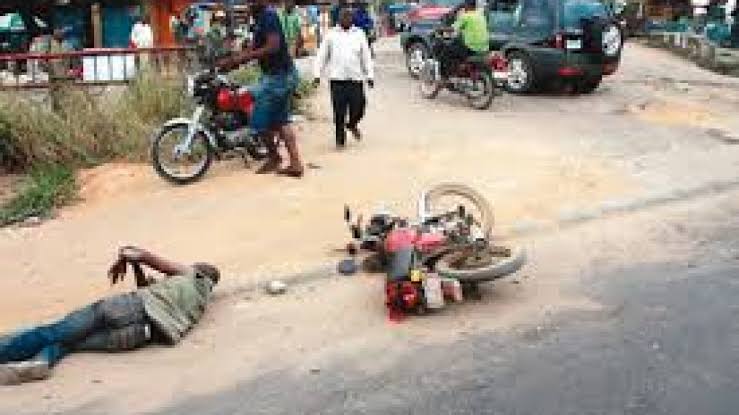 An accident along the warewa end of the Lagos-Ibadan Expressway has left three persons dead, the two motorcyclist and a passenger reportedly involved in the accident have all been confirmed dead.
Our Correspondents gathered that the commercial motorcyclists were driving against the traffic inward Ogun when the accident happened.
Confirming the accident, the state Police Public Relations Officer, Abímbola Oyeyemi, said the two motorcyclists died on the spot while the passenger died during treatment in hospital.
"A motorcyclist was driving one-way and collided with another motorcycle, which was driving on the right way.
He then cautioned road users who go against traffic, saying not only is it against the law, but it could have fatal consequences such as this.