INDIVIDUALS ENGAGE IN CYCLING TOUR FROM ABEOKUTA TO ADO-EKITI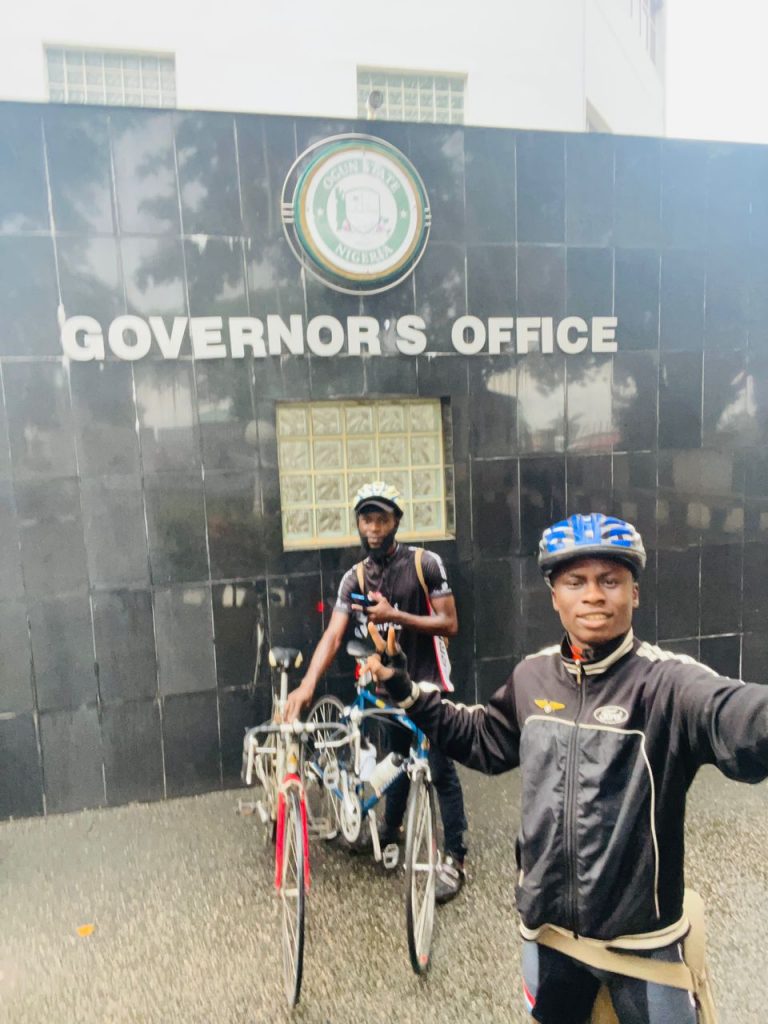 As a confirmation of their love for cycling, Fajigbesi Roid and Adewale Abdulbasit Fadipe from Ijebu waterside and Sagamu conduct a cycling tour from Abeokuta to Ado-Ekiti and back.
The duo claimed the tour has no financial gain or attachment, but it's a show of how patriotic they are about cycling and their own way of encouraging more people, especially the youth, to engage in more sporting activities.
They made their first stop at the OGUN state governor's office, as they look forward to the fun they are about to experience in the cycling tour of over 710 km (3 days) with 2 sleepovers.
Speaking to our correspondents, they said "this is what we want, and we have no regrets, believing this would be an experience of a lifetime. Big thank you to our sponsors: Swimwithade swimming academy, Tobtit sentinen, Solar enterprises, and uncle T cutz. Their supports mean a lot to us."
They claim to be prepared for every challenge on their way, as they believe it's going to be a smooth ride all the way