MTEF APPROVES 2023-2025 BUDGET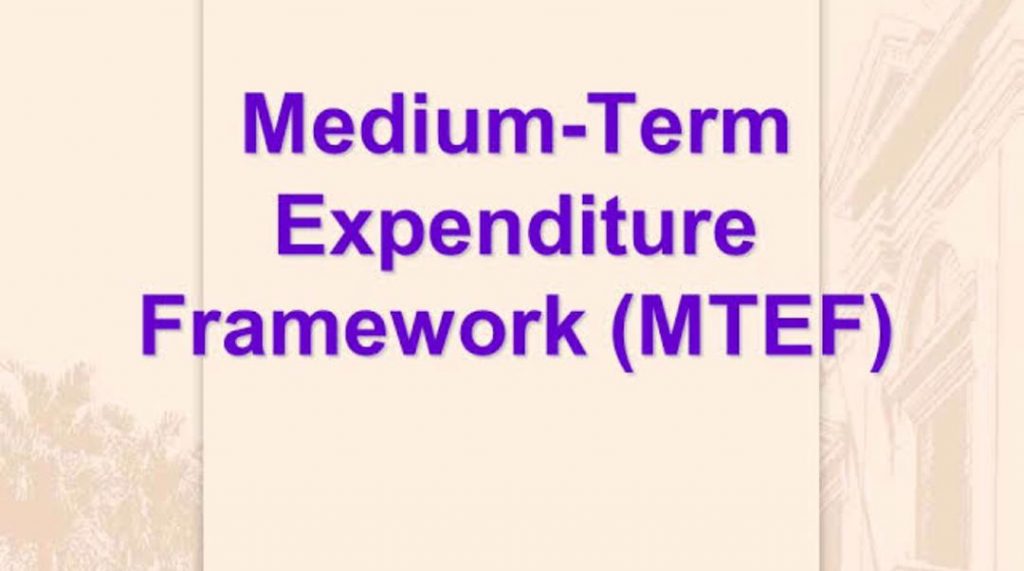 Ogun State Medium Term Expenditure Framework (MTEF) of the State House of Assembly has approved the MTEF proposal to ensure a well-coordinated process of planning and budgeting for 2023-2025.
The State lawmakers approve a total budget size of N472.25bn for the next fiscal year, N501.98bn for the 2024 financial year, and N529.90bn for the year 2025.
The three-year budget framework was upon the presentation of the report of the House Committee on Finance and its Chairman, Hon. Olakunle Sobunkanla, who thereafter moved the motion for its adoption, seconded by Hon. Bashir Abdul and supported by the Whole House through a unanimous voice vote.
The MTEF was read and adopted sectoral allocations by the Speaker, Rt. Hon. Olakunle Oluomo before the lawmakers. The motion for its passage was later moved by the Majority Leader, Hon. Yusuf Sheriff, seconded by Hon. Abayomi Fasuwa; after which Speaker Oluomo directed the Clerk of the House and Head of Legislative Service, Mr. Adedeji Adeyemo, to convey the clean copy of the approved MTEF to the State Governor, Dapo Abiodun for his assent.
The Speaker acknowledged the correspondence of Governor Abiodun conveying the nomination of the Auditor-General nominee, Balogun Akorede to the Assembly for approval, and an invitation to the nominee to appear before the lawmakers for screening on Thursday, 22nd September 2022 at the Conference Room of the Assembly by 2:00 in the afternoon.