In continuation of his community intervention services, the people's honorable Hon Segun Shitta has begun the rehabilitation of Etíta and Palace roads in Sonyindo Sagamu.
The Deputy Majority Leader of the Ogun State House of Assembly and Member, representing Sagamu Constituency who earlier on had an interactive session with the Youth Association in Sonyindo promised to give a facelift to the major roads in Sonyindo Sagamu while working on the state government to come and do the asphalt work on those bad portions later.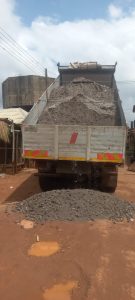 In fulfillment of that promise to the youths, work is currently going on the aforementioned roads.
Details loading…