OTUNBA GBENGA DANIEL CALLS FOR PEACE AND TRANQUILITY IN THE FORTHCOMING ELECTIONS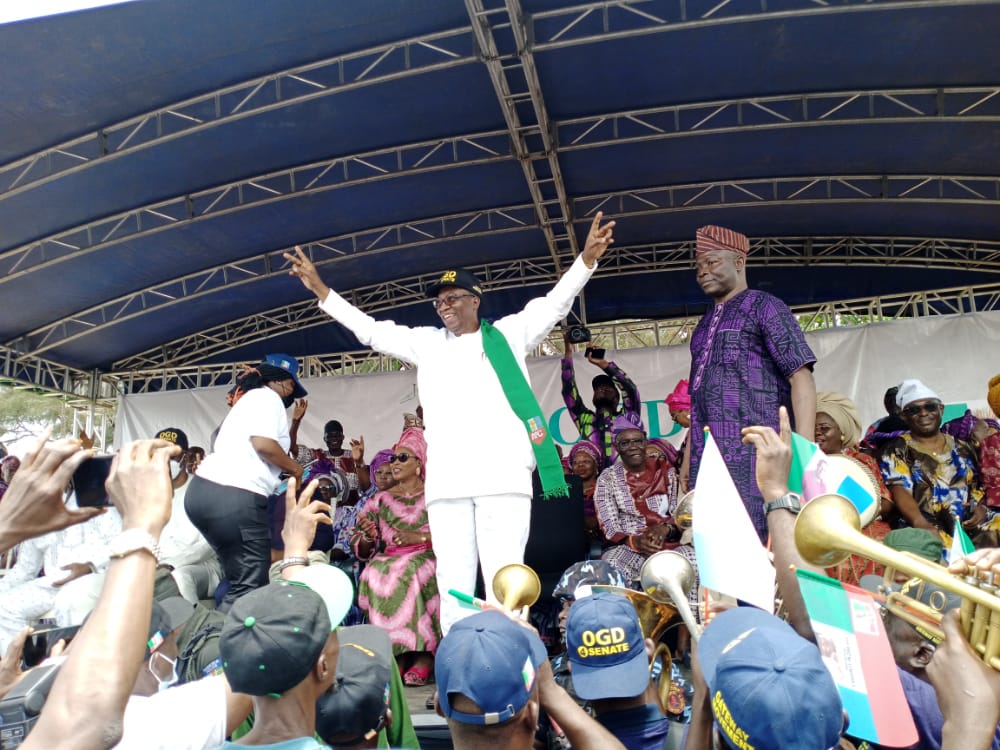 Tsavbee Justine Iorwuese
The APC senatorial Candidate for the Ogun East constituency, the Former Governor of Ogun state, Otunba Gbenga Daniel has urged all party faithful to ensure that the forthcoming elections are violent-free.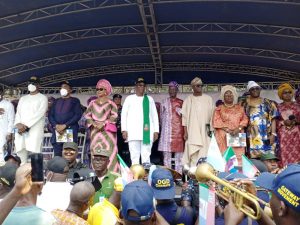 He made this known at the flag-off of his campaign Mega Rally held at the Palace of the Akarigbo and Paramount Ruler of Remo land, HRM Oba Babatunde Adewale.
Speaking at the occasion, the senatorial Candidate urged all those who were eligible to vote to get their voters card, he stated further that without peace and tranquility, growth and development were not attainable.
"The APC is a peace-loving party, unlike other political parties who have made politics a game of banditry, we must stand for fairness and follow the Democratic process
"Do not conform to bribery or allow yourselves to be used as political thugs" he said.
Speaking at the Rally, the former Commissioner for Finance in Lagos State, Wale Edun, who represented Asiwaju Bola Ahmed Tinubu, the APC presidential candidate, described OGD as a round peg in a round hole as the Ogun East Senatorial candidate of the APC in the state.
He said that with Gbenga Daniel's track record of achievement during his tenure as Governor of the state in 2003 and 2007 respectively, he was assured and convinced that he was the man for the job.
The rally also featured an empowerment program and had raffle draws where lucky individuals were awarded different items like sewing machines, grinding machines, and Generators while the star price was a farming tractor worth over 10 million, and a Toyota Highlander was also given out.
Notable politicians from within and outside the state were also present at the event.