INEC OMITS OGUN PDP AND LP CANDIDATES FROM 2023 ELECTION LIST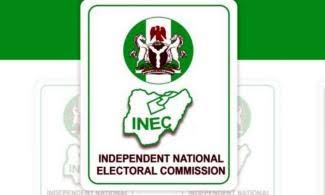 INEC Chairman, Prof. Mahmood Yakubu, at a meeting held yesterday in Lagos on election logistics for the general election released the highly anticipated list of nominated governorship candidates for some states, he said with just 143 days to the election, the meeting was timely,
The chairman added that INEC has successfully implemented nine out of 14 activities listed in the timetable and schedule for the 2023 general election, adding that the aim of the meeting is to review the perennial challenges associated with electoral logistics and how to address them.
In Ogun State, PDP appeared as number 21 on the list but the names of the governorship candidates Ladi Adebutu and his running mate, Adekunle Akindele were missing, and the commission cited 'court order' as the reason for omission and also that of Labour Party (LP) neither the party nor it's running candidate, Kehinde Shogunle and running mate Dr. Aishat Lawal Keshiro were conspicuously missing on the INEC list following the release of names of parties.
Following the sitting of a Federal High Court in Abeokuta held last week, nullified all the primaries conducted by the party in the state. The court also barred INEC from recognizing Adebutu as the governorship candidate and ordered the conduct of fresh primaries for all the positions within 14 days.
Reacting, PDP spokesman, Akinloye Bankole, said: "INEC simply obeyed the court order and that explains why our candidates' names were missing. We have appealed the judgment, and we await the decision of the appeal court on the issue."
Meanwhile, Governor Dapo Abiodun has been confirmed as the governorship candidate of the All Progressives Congress (APC) for the 2023 election in Ogun. Abiodun is running with his Deputy, Noimot Salako-Oyede, the list confirmed.