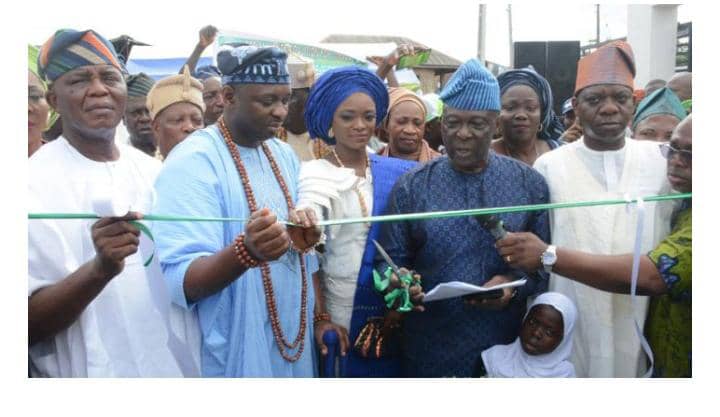 At the officials commissioning of a one-kilometer Isheri Olofin Palace Road in Ifo local Council of Ogun state, Governor Dapo Abiodun who was represented by the Commissioner for Works and Infrastructure, Ade Adesanya made a call on the people of the state to take ownership of public infrastructures, particularly roads in their various localities, saying, "it is your duty to protect the roads as they are yours" and also noted that the administration would continue to do all it can to make life better for the people of the state.
The governor commended a member of the House of Representatives representing Ifo/ Ewekoro Federal Constituency, Ibrahim Isiaka, for facilitating the project in the community.
He said that his administration would not relent in its effort to rehabilitate some failed sections of the Sango-Ota-Ijoko-Alagbole road, adding that the road, which was broken into six sections, would be completed in time to ease the movement of goods and services.
Ibrahim Isiaka, the project facilitator said the road project was made possible through the support of the Chairman, House Committee on Works; Hon. Kabir Mohammed is dedicated to the present administration in the state.