OGUN STATE FIRST LADY, TOBI AMUSAN, OTHERS CELEBRATES INTERNATIONAL DAY OF THE GIRL-CHILD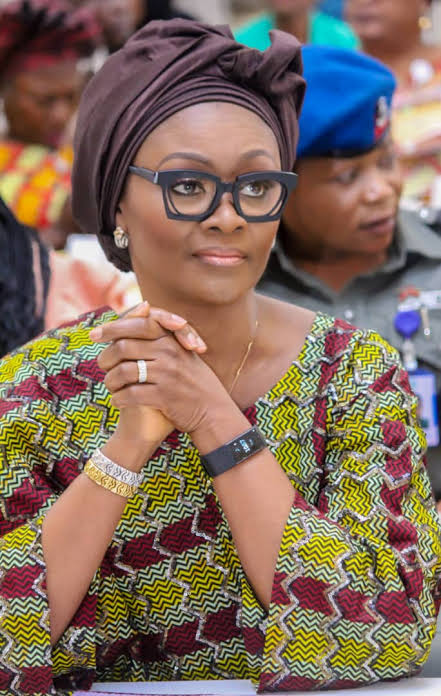 The First Lady of Ogun State Mrs. Bamidele Abiodun in a statement by the Press officer of the First Lady, Kemi Oyeleye made a call of support and recognition for the girl child. This was at the 2022 celebration of the international Day of the Girl-Child organized by her pet project, The Ajose Foundation held at the cultural centre, Kuto, Abeokuta the state capital.
Mrs. Abiodun has strongly expressed the need to collectively call for greater attention, investment, and action to support adolescent girls in leadership. She said, "We need to nurture more space to include them in some decision-making, where their voice can be heard, and they can effect change. Our schools, place of worship, even the communities we live in should offer opportunities where our girls can include their voice in change efforts".
She also stated that more people over the years have been lending their voice to support girls, and the administration of the Governor Dapo Abiodun had advanced the rights of the girl child through scholarship programmes and homegrown school funding programme and the Ajose Foundation had also been tackling issues like child abuse, menstrual health and hygiene, among others.
The state Commissioner for Education, Science and Technology, Prof. Abayomi Arigbabu, in his remarks, appreciated the first lady for her efforts at nurturing the girl-children in the state, advising the girls to heed the advice given by the resource individuals at the occasion.
One of the resource persons, the award-winning athlete, Tobi Amusan, while speaking to the girls via Zoom, encouraged them to be positive minded and keep believing in themselves, which according to her, kept her going in athletics despite the challenges.