MAN FOUND DEAD AFTER BEING SWEPT AWAY BY HEAVY FLOOD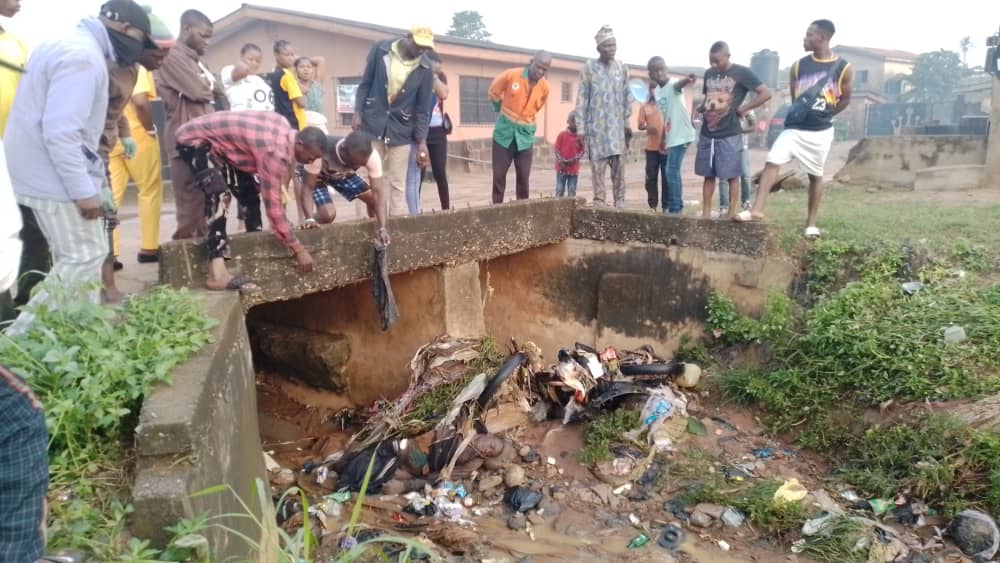 Following the initial report of a man who was swept away by the heavy flood at Ogunyanwo Street, Isale Ojumele, Sagamu Ogun state, on Saturday 15th October 2022. His remains have been found in a closing carnal around the scene of occurrence.
On Sunday morning, residents and concerned people of Isale Ojumele came out to check how much damage was caused by the flood and look out if there's still a chance of finding the man who was swept off by the flood, but to their greatest Surprise, the man was found dead close to his bike.
Wailing and anger was the attitude displayed by people around, as they claimed if the government has done something about the road, life wouldn't have been lost, properties wouldn't have been destroyed.
An aggrieved man speaking to our correspondent said, "we are angry as we expect the government to take us more seriously. Their primary assignment is to protect lives and properties, but as it seem, all they are doing is to secure their pockets".
"We cannot continue like this. A young man just lost his life because of the incapability of our leaders. This is a shame and I hope something is done as soon as possible" he added.
The dead man remains unidentified and his lifeless body still in the carnal, unattended to. No reports or statements yet from the police department.