Ponzi scheme: Apex vintage limited swindles millions off residents of Ijebu-Ode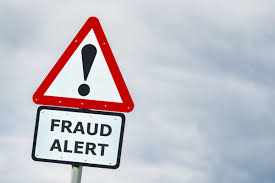 Thousands of people within Ijebu Ode and its environment were thrown into tears as a firm named APEX VINTAGE LIMITED (established few months ago), located at 74 Fidipote street off Italapo, Ijebu ode carted away millions of naira in the name of loan issuance and foodstuffs support program.
The firm had convinced People to contribute some amounts of money to get foodstuff after some weeks of contributions.
However, there was tension as the said company had folded up overnight, clearing it's office without a trace, the staff members vanishing into thin air.
In an interview with our Correspondents, an aged widow who pleaded anonymity said the firm claimed to help them with foodstuffs after weeks of daily payment into the firm only to be scammed overnight, she lamented that all her life savings had been invested in the scheme.
The news of their disappearance occurred in the early hours of today as their office was met locked and after several attempts to get through to them on the phone which proved abortive, the office door was opened with force and it dawned on the community that they had eloped.
Two standing record books were met in the office. None of the staff could be reached as at the time of filing this report.