Family members conducts 8 days dual prayer for late Aare Taslim Olusanya Dawodu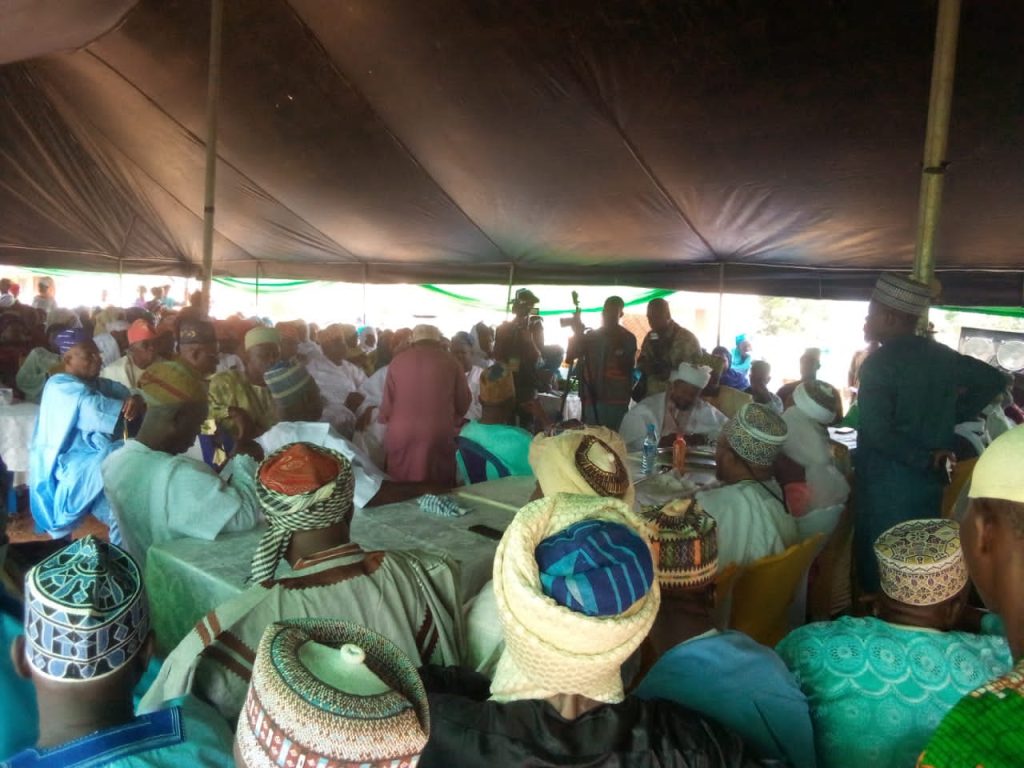 A prayer for the exit of a glorious icon, Aare Taslim Olusanya who died at the age of 90 on Wednesday 16th of November 2022 was held today, 23rd of November at the Akarigbo palace, Ita oba sagamu.
Pa. Alhaji Taslim Olusanya Dawodu, A.K.A. "THE BOY", before his demise was formally chief pharmacist of Western State in Ibadan, one time chief pharmacist of Ogun State, former chairman Remo local government council, sagamu .
Late Pa Dawodu contributed enormously to development of Ogun in different capacity as a government worker, Some positions he once held includes; Former Honorable state commissioner for Health, Ogun State.
Former chairman of the board, federal medical centre, Abeokuta.

Former chairman, Ogun local government service commission and local government staff pension Board. He was also the Aare Adeen of Remoland, the chairman, Remo Unity forum and member of the subcommittee on social well-being, Health and security, Governor Elder's Advisory council.
Speaking to our correspondent was one of his government colleagues, he said," The boy is a man of knowledge. If not for anything, he will be missed for his words of wisdom and how fast he comes up with useful ideas to salvage numerous catastrophic situations. I, personally, will miss him because he's may good friend."
The dual prayer was attended by high-profile government dignitaries, community chiefs, family members and good friends of pa Dawodu and family.