NYCN Ogun east senatorial district holds 2nd Ogun east summit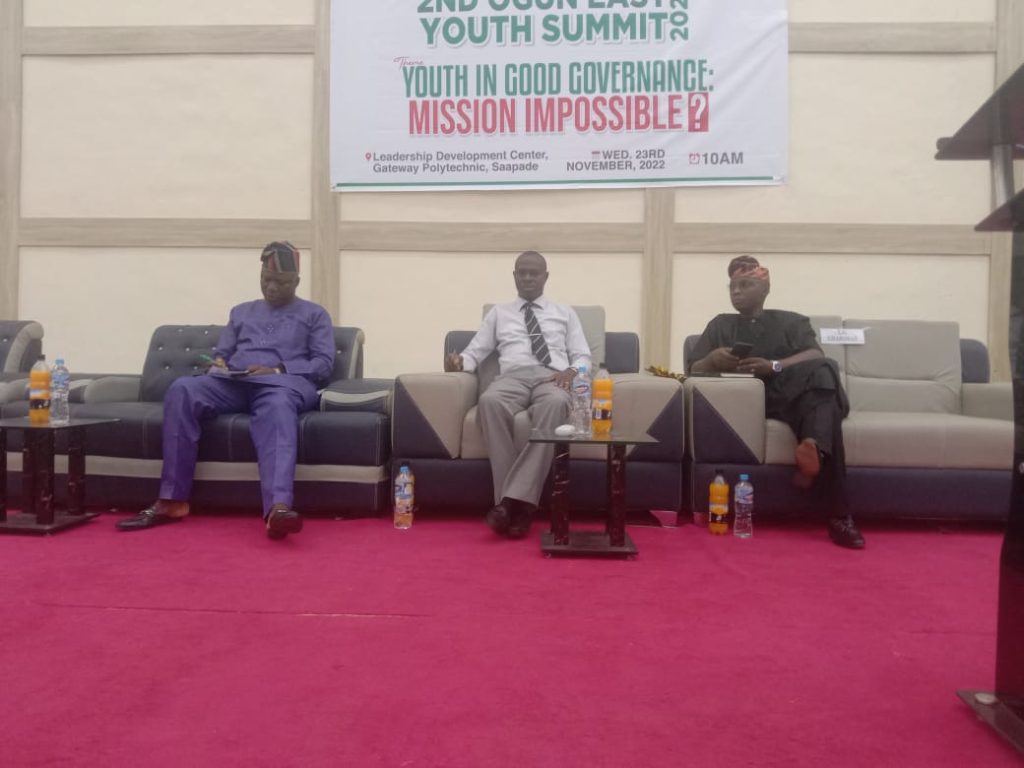 The National Youth Council of Nigeria, Ogun east senatorial district today held the 2nd edition of Ogun east youth submission themed" Youth in good governance: mission impossible? At the Leadership Development Center, Gateway polytechnic, Saapaade.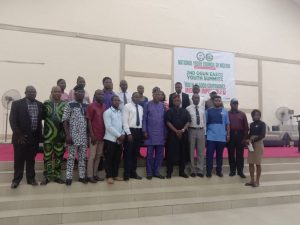 Speaking at the educational summit, the deputy speaker of the Ogun State House of Assembly, Hon Balogun Akeem, described the summit as a necessary step in the enlightenment of the Ogun east youth which will spur them unto unleashing their political potential.
Akeem expressed satisfaction that the Ogun Youths were "out of the cage" of corrupt politicians who before now had viewed youths as tools to be used in electioneering malpractices like rigging, thuggery, and the harassment of electoral officers to suit their selfish aim.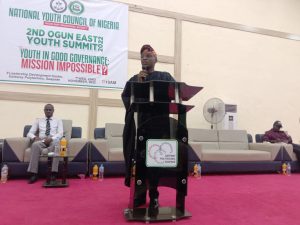 " I am impressed at what I see around today, gone are those days when youths were seen as weapons to fight political rivals and snatch ballot boxes.
"The Nigerian Youth, most especially those in Ogun state, has risen to the occasion and are actively involved in politics, playing the game in a healthy manner with much zeal and dedication. "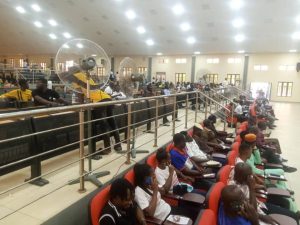 Reacting, the Remo north local government chairman, Odunsi Adedapo, represented by the government liason officer of Remo north,
Abiola Ogundeko, collaborated with the statement made by the deputy speaker.
He, however, employed the youths of Ogun state to deliberately invest in their personal growth and development to be prepared for the echelons of power.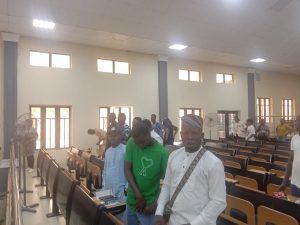 Mr. Dotun in his keynote lecture on" youth in good governance: mission impossible? Challenged the pre-existing paradigm that the future belonged to the youth.
Emphatically coming to the conclusion that youths' involvement in good governance was not impossible, He called on the youth to brace up as the Future was already here.
There was also a launching of the Ogun East Youth employment fund, which Is aimed at creating jobs and entrepreneurial training for Youths of the Ogun east senatorial district, while at the same time giving scholarships to sound indigent students who are financially handicapped.
By Tsavbee Justin lorwuese