Ogun lawmaker comes hard on lazy youths, talks on corruption elimination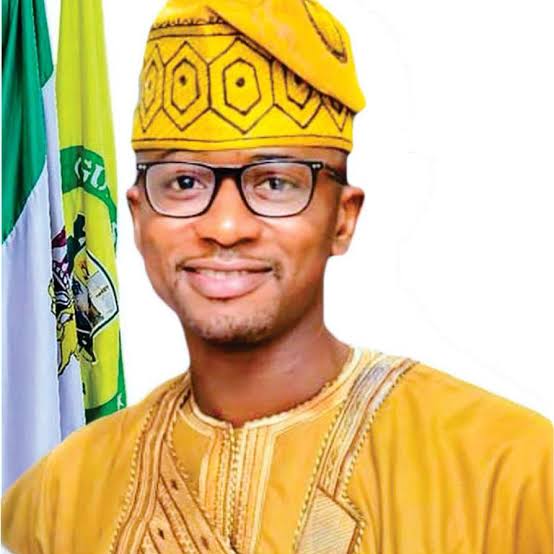 Hon Solomon Osho, a member of the Ogun State House of Assembly, Representing Remo North constituency has frowned at the lazy attitude that some youths in present times have put on.
He said this while speaking as a panelist at the 2nd Ogun east summit youth summit 2022, organized by the National Youth Council of Nigeria, Ogun east senatorial district, which was held at the Leadership Development center, Gateway polytechnic, Saapade.
Hon Osho making reference to the theme" Youth in good governance: mission impossible? Stated that power was not given on a platter of gold, but rather it was earned after a deliberate effort to attain it.
"Nobody becomes successful overnight, for each successful person you see today, be it professional or a politician, he/she must have overtime put in effort and sweat to make it, bearing in mind that to make it, you must first of all pay your dues before reaping the fruits off it, it does not come easy.
"It is saddening today that some today youths are not ready to struggle or fight for power but rather subject themselves to be used as instruments of divide and rule, used in thuggery."
He enjoined youths to actively involved in politics while erasing the mindset of financial gain but instead embrace the spirit of service.
Responding to a question about what can be done to eradicate corruption in our political terrain, Hon Solomon Osho stated that corruption cannot be completely neutralized in society.
" Let us tell ourselves the Truth, you cannot eradicate corruption; however, there are certain steps that can be taken to curtail it's spread and at the same time reduce its impact.
" The most effective method is adopting an attitude change, making conscious efforts to be ambassadors of positive change.
"Also, there must be in place check and balances, punishment being melted out to offenders, without fear or favor." He said.
The Asup chairman of the Gateway polytechnic, Saapade, F. O Afolabi, in his speech, advised youths to shun societal vices and instead rechannel their energies in more gainful ventures that will boost the growth of the Nation.
The senior special assistant to the Ogun state governor on SDG, Damilola Otubanjo encouraged those present to make use of the entrepreneurship trainings sponsored by the government and add value to themselves.
Speaking about female involvement in politics, Damilola stated that it was possible, a feat which would be made possible when hard work, dedication and an unflinching interest is put into effect.
By Tsavbee Justine Iorwuese