Iperu Remo celebrates 36th Akesan Day anniversary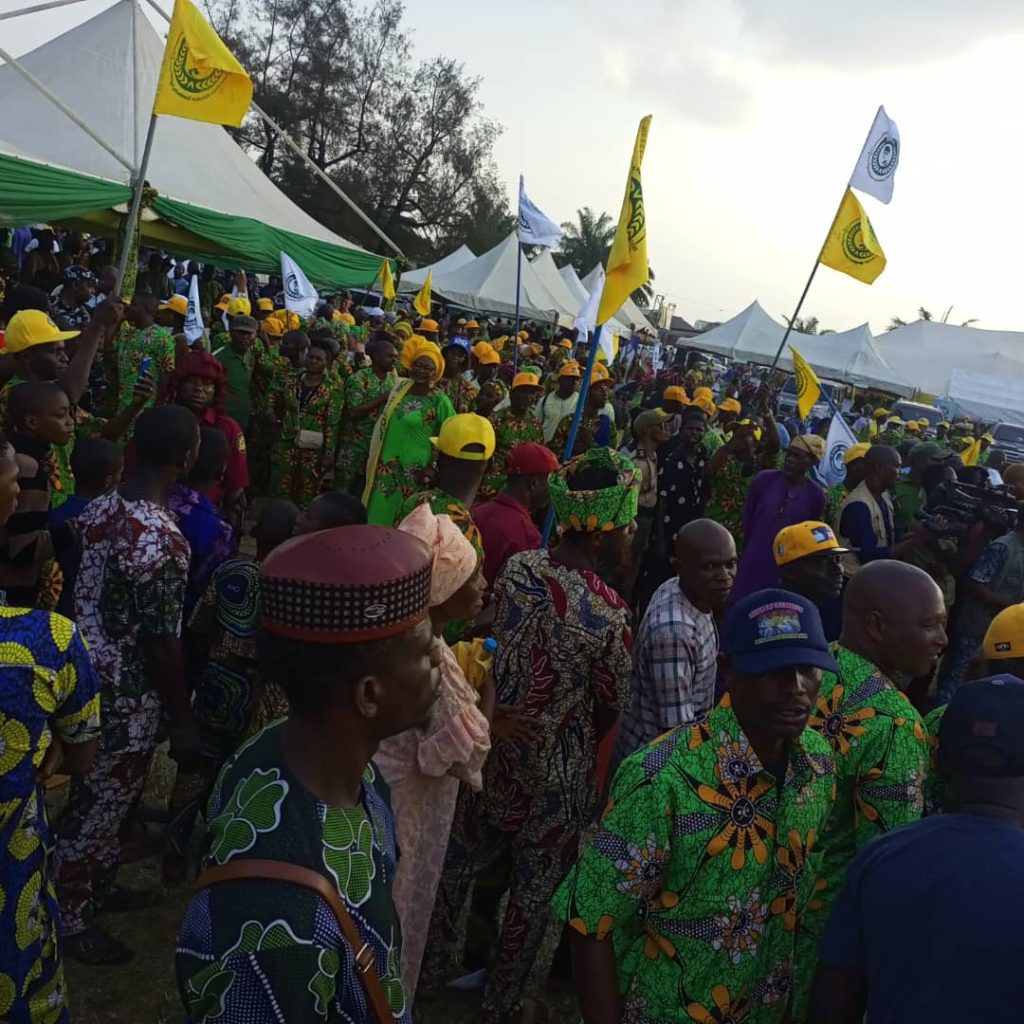 Today marked a special day in the Iperu Remo area of Remo land as indigenes at home and in diaspora marked the 36th anniversary of the Akesan day celebration.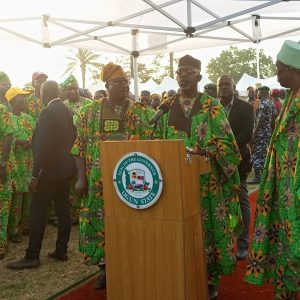 The event which was held on Saturday, 26th of November 2022 at the Christ Apostolic grammar school Iperu Remo, had in attendance many dignitaries including the governor of Ogun state, Dapo Abiodun who is an indigene of Iperu Remo.
In his welcoming address, The Alaperu of Iperu, Oba Adeleke Adelekan Idowu-Basibo J.P, express gratitude to God and all those who had taken out time to celebrate with the Community on the auspicious occasion of the Akesan Day celebration 2022, he enjoined Sons and daughters of the community to continue to live together in peace and harmony as that was the only way through which Growth and development could be attained.
Chairman of the Iperu community development Association, Chief Babajide Oyeti, while delivering his speech commended the efforts of the Dapo Abiodun led administration in giving the community a facelift, most especially in the reconstruction of the Iperu main market (OBU), a project carried out by the the Federal Government under the auspices of the incumbent governor of the State, Dapo Abiodun.
Going further, he noted that reconstruction of the main road from Sagamu passing through Iperu to Sapaade, and the Construction of the Agro Cargo Airport airport within the vicinity all pointers to the fact that the governor had the interest of the community and it's citizenry at heart.
However, he drew to attention the need for the setup of a Security Trust fund to sustain security outfits within the vicinity.
Reacting, Dapo Abiodun reiterated the commitment of his administration in making life comfortable for everyone in the state, he stated that the construction of the Agro-Cargo airport will open up the community for industrialization, thereby boosting the Socio-economic develop of Iperu Remo.
On the issue of infrastructure, Dapo Abiodun intimated that though his administration had inherited several bad roads from the past administration, it had to carry out a fast reconstruction to salvage the loss of life and property that was witnessed on a daily basis as a result of the fact that the dilapidated roads had overtime become "death traps".
He Promised to do more for the community if re-elected in the forthcoming elections.
Hon Olusegun Ogunleye, Executive chairman of Ikenne local government in his speech charged the youths to eschew violence and embrace peace and avoid being youth as political tools by desperate politicians in the forthcoming elections.
By Tsavbee Justine Iorwuese