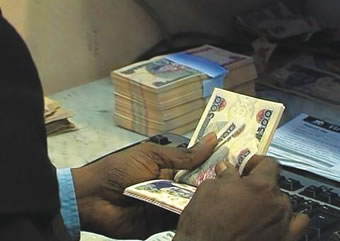 The 20 Local Government in Ogun State has received a share of the sum of N3,906,204,617.07, which include shares of Statutory Allocation, Value Added Tax (VAT), Exchange gain, and non-oil from the Federal Allocation for October 2022.
This was made known at the November 2022 edition of the Joint Account Allocation Committee (JAAC) meeting held at the Conference Hall, Oba's Complex, Oke-Mosan Abeokuta.
In his presentation, the Commissioner for Finance and the Chief Economic Adviser, Mr. Dapo Okubadejo represented by the Accountant-General and Permanent Secretary Ministry of Finance, Mr. Babatunde Aregbesola, said the total sum of N4,307,029,570.04 was required to pay the first Line charges, which include: Primary School Teachers' salary, Local Government Staffs' salary, Pensions, Traditional Council, Statutory Payment to Local Government Commission and other charges, adding, the state government would have to argument additional N400,824,952 to balance up the first Line charges for the month.
He noted that the sum of N314,991,562.96, which covers PAYE, and a five percent bond on pension would still be pending until the councils' finance improve.
Remarking the Commissioner for Local Government and Chieftaincy Affairs Hon. Ganiyu Hamzat expressed optimism that as things improve in the country, the Local Government would not be left out, saying that the Dapo Abiodun-led administration would not relent in its efforts at having buoyant councils that are strong enough at giving their best to the people at the grassroots.
Permanent Secretary, of Local Government,t and Chieftaincy Affairs, Kolawole Fagbohun in his remarks, said the ministry would not stop in its function following all rules guiding financial transactions of the Local Government Areas in the State.
Chairman Retired Local Government Staff Pension, Mr. Ademoye B. appreciated the Governor for the release of N600m for payment of gratuity and pension for both State and Local Government Pensioner and the release of another N1.5 billion for payment of 5 months deductions.