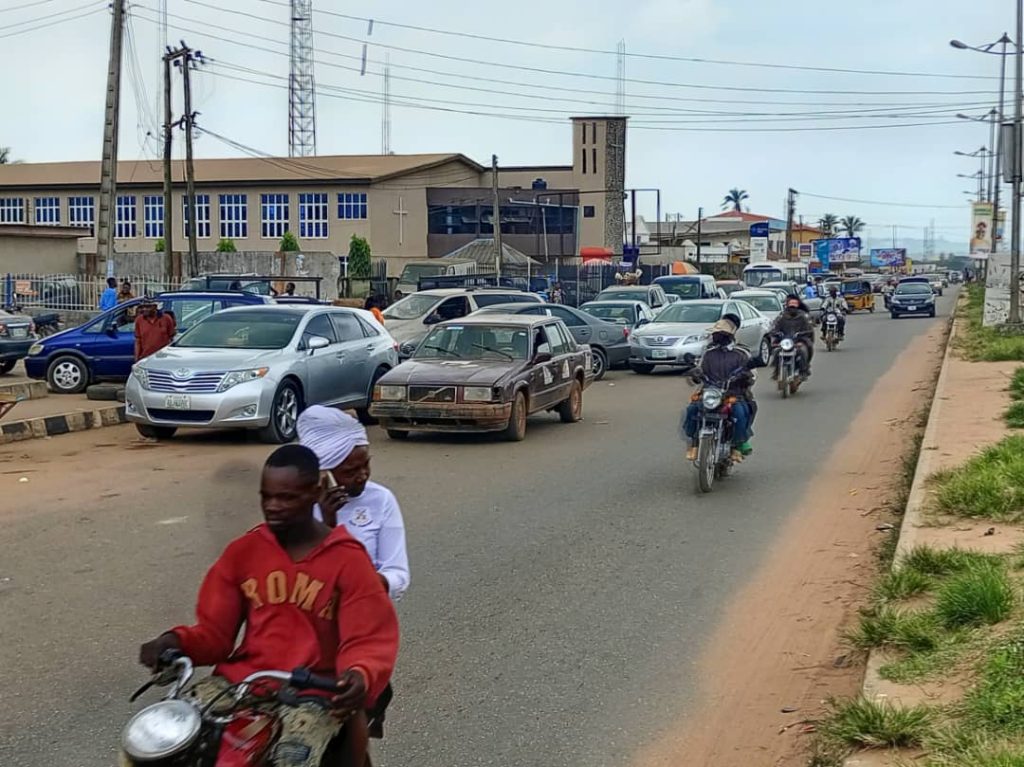 The recent scarcity of fuel in Nigeria now has it high effect on residents and motorists in Sagamu, Ogun state as long queues and empty gallons are seen at filling stations fighting and dragging for turns before fuel can be purchased.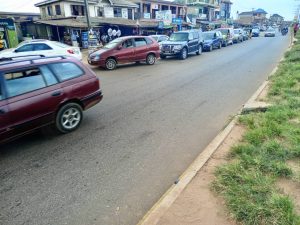 In Sagumu, more filling stations have shut down lacking the product; while consumers are alleging hoarding. Few stations at other areas in Sagamu were seen selling the product for between N250 and N300.
Executive Secretary, Major Marketers Association of Nigeria (MOMAN), Clement Isong, insisted his members are pushing out products they receive from NNPC. Reacting, Chairman, Northern Independent Petroleum Marketer Forum (NIPMF), Musa Yahaya Maikifi, blamed the scarcity of the product on the forex crisis which, he said, forced his members to buy the product from the depot at N200.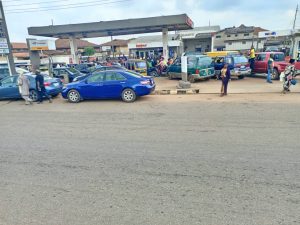 Speaking to our correspondent, a commercial taxi driver said" I am exhausted of this whole situation. This is the end of the year, and it's not now we should be experiencing fuel scarcity. The country I'm hard enough and this adding up to the problems we face in this country is just a total torture."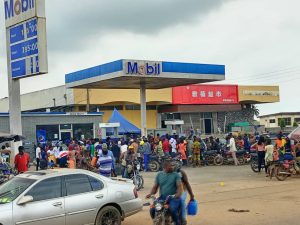 " I know we are going to survive it, but is this how we will continue suffering? Even filling stations are refusing to sell to us because they believe more profit will come if they sell to black marketers. It's sad, but this is the situation we are in" he added.
Motorists, traders, and residents are discouraged and seem hopeless as they feel this could be a political antic or a form of natural punishment from the government to the citizens.
By Ogunleye Oluwapelumi