Ogun So-Safe corp recovered stolen item from armed robbery syndicate
The Ogun State Community, Social Orientation and Safety Corps has recovered weapons and a motorcycle from an armed robbery syndicate in Ogun State.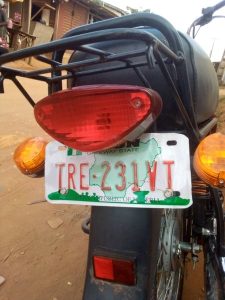 Ogun state So-Safe Commander, Soji Gonzalo, in a statement and signed by its spokesperson, Moruf Yusuf, said the robbery members escaped arrests on Monday, 28 of November 2022.
"The group of armed robbers was chased by the So- Safe Officers on routine patrol from Gasline axis up to Arobieye in Ado Odo Ota Local Government Area.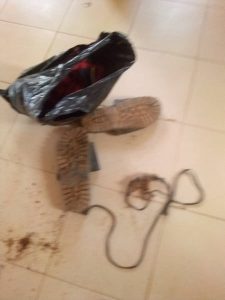 "The armed robbers escape arrest, but Mupin Division with Agbara Area Command Officers under the supervision of Assistant Commander Lukmon Adebesin were able to recover the following items;
"Brand New Red Boxer Bajaj with reg no.TRE 231 VT, CHASSIS NO: XMD2A18AX8NWC13064, ENGINE NO: DUXWNC25679.
"1 Local riffle, Charms, Engine Oil, Clothes, Slippers and Five Alive Drinks.
"The items recovered has been transferred to Onipanu Divisional Police Headquarters for further investigation" he said.