Alhaja Asmou Adelarin Osisanwo gets turbaned as the Iyalode Adeen of Ogun state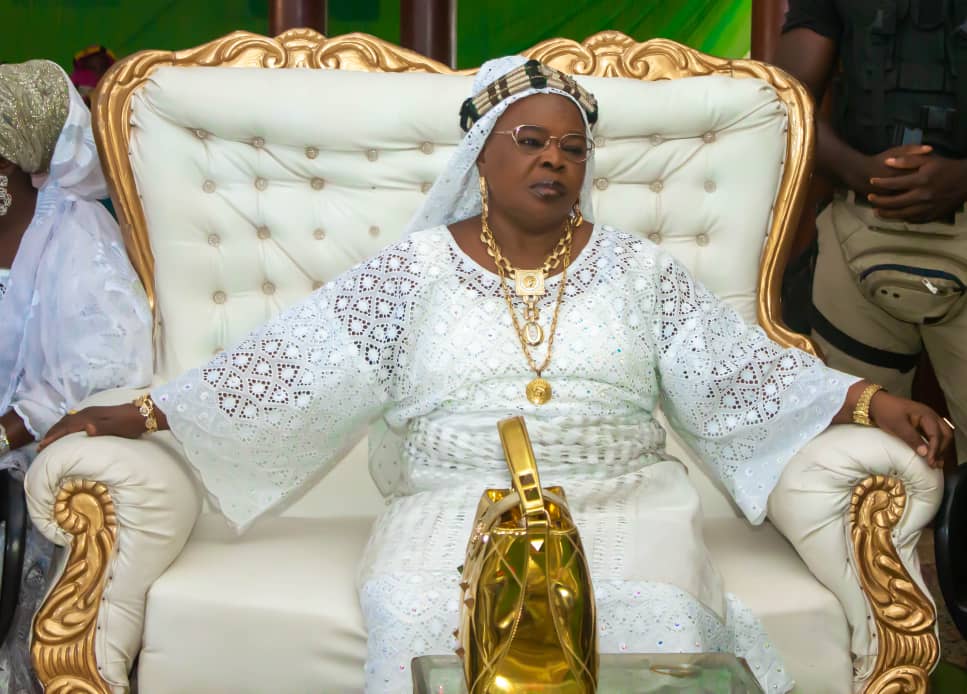 On Sunday, 11th December 2022, dignitaries and personalities graced the turbaning and Iwuye celebration of Alhaja Asmou Adelarin Osinsanwo also known as Obanibasiri as the Iyalode Adeen of Ogun state. The event was held at the Sagamu Central mosque, Sagamu, Ogun state.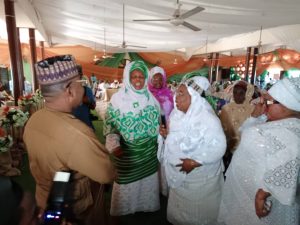 Recognizing the good deeds and positive contribution of Alhaja Asmou to the Islamic community in Sagamu and Ogun state as a whole, conferment of Iyalode Adeen of Ogun state on her was said to be great feet as this will motivate her to do more for the course and give her access to affecting more lives positively.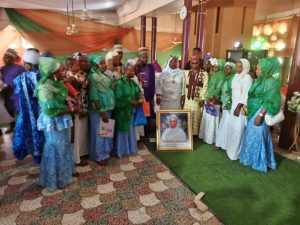 In attendance was the Fadheelat Sheikh Sikirullah Babalola, Grand Chief Imam of yewa land, Fadheelat Sheikh ABD.Quadri Junaid, grand Chief Imam of Remo land, Sheikh Alade Bamgbola, grand Chief Imam of egba land, children and grand children, friends, families and well-wishers.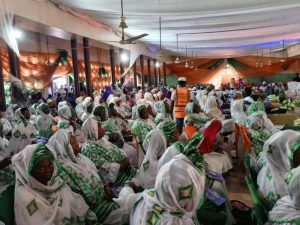 Sheikh Quadri when giving his speech about the celebrant said she's a good woman, and if there's anybody who is worthy of this position, she's the one and no one else. He recounted how awesome and relieving her presence had been to the Islamic community in Sagamu, and now, Ogun state will feel her more.
"She's a good woman, and I've always appreciated her for her good doings. People's presence here this afternoon is enough to justify how great a human she is" he added.
Obanibasiri during her acceptance speech said" I want to thank Allah for making this day a reality, and I also would like to thank everyone for coming here today to grace this event. A big thank you to the Imam if Remo and all my family members. This position is big for a small girl like me, but I believe with your support, I'll succeed at it."
" If my mother was alive, she should be the one taking on this position, but now, I'm in her shoes and I promise not to disappoint "she added.
The event was followed by immediate fun, dancing, eating and general greetings from the Iyalode Adeen of Ogun state to everyone in attendance.
By Ogunleye Oluwapelumi