Asiwaju Abayomi Ebenezer celebrates 80th birthday in grand style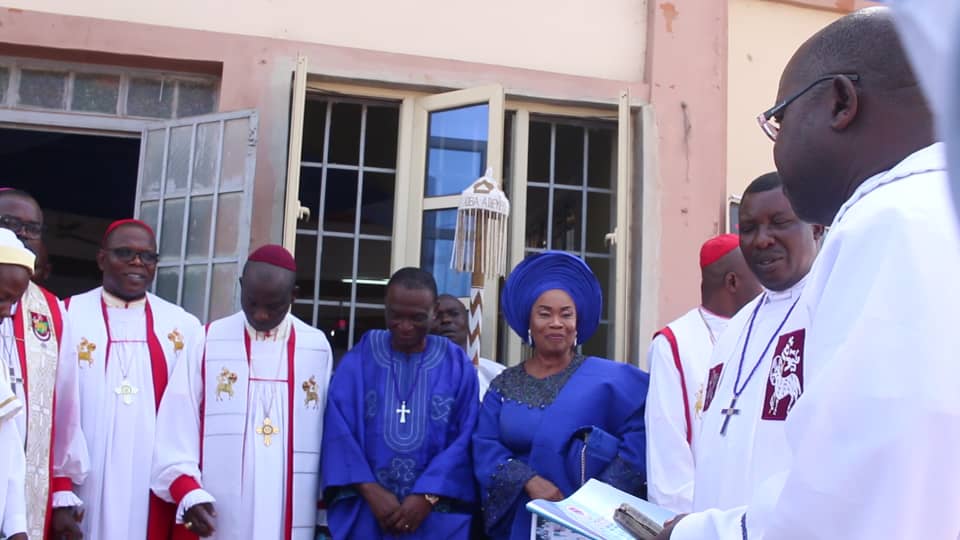 The nook and cranny of Irolu and its environment witnessed yet another celebration as monarchs,bishop, families,friends and well wishers journey far and near to celebrate with the octogenarian, Asiwaju sir engr Abayomi Ebenezer Awodipe, kwj ,Fnse,on his 80th birthday celebration .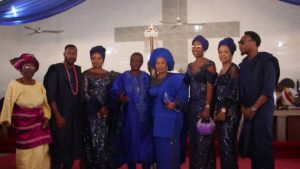 The event, on December 10th 2022, kickstarted at the Methodist church Nigeria, diocese of Remo,Irolu circuit where he gave thanks to God almighty for the gift and a well preserved life.
What could have made more sense than living a service life, seeing your grand children and having an all around success where both young and old would say things about you while alive" the celebrant said.
His indefatigable service to humanity cut across home and abroad and it remains visible to Christians and non christians as he was recently installed as Baba ijo of Methodist church Nigeria, diocese of Remo,Irolu circuit in his home town.
Some of the dignitaries in attendance are: Oba Sikirullah Ajibowu Adeilo Adeyiga,the Onirolu of Irolu-Remo, Oba Odunayo Solarin, the Oludotun of idotun Ikenne, oloye agba otunba owopele Solowo, Engr Asiwaju Abayomi awodipe, Prof Tunde ogunsanwo,Rev Bamidele Ibikunle, Lord bishop of Remo Methodist diocese, family members and well wishers.
Onirolu of Irolu, Oba Adeyiga speaking about the celebrant said "He has been a good child that is trustworthy,also he loves his home town. Sometimes ago he was the chairman of Irolu development council for 15years . People said he should continue,they saw his zeal towards the work, that's why people support him. He is respectful and humble, well reserved".
Bishop Bamidele Ibikunle described the celebrant as a Christian and a gentle man to the call, he has been doing a lot in the development and growth of the church,both in Irolu and lagos,he's a silent giver and a silent achiever,he's loved by everybody.
The last child of Asiwaju Abayomi Awodipe also professed his love for his father and wished him a long life and prosperity in health and wealth.
It was indeed a celebration of life, love, impact, appreciation and sincere service to humanity.