Ogun workers await November salary days to Christmas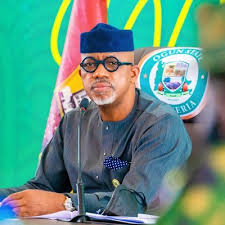 Many civil servants in Ogun State are in bitter conditions, complaining about the non-payment of their November salary by Governor Dapo Abiodun-led government.
In a statement jointly signed by the Joint Negotiating Council (JNC) chairman, Isa Olude and secretary Oloyede Olayemi on Tuesday, "Incidence of staggered salary payment of the Ogun State Civil/Public Service workforce, obviously, is at its climax. For a long time to come, November 2022 will remain indelible in our memories. Days in the Gregorian November have taken on new numbers 35th, 40th, 49th, etc, etc," the statement read in part.
Workers in the state are calm and hoping the government does something about their salaries so they'd have something to celebrate Christmas with.