Land grabbing: Ogun Family writes DSS over threat to life by Church, Agents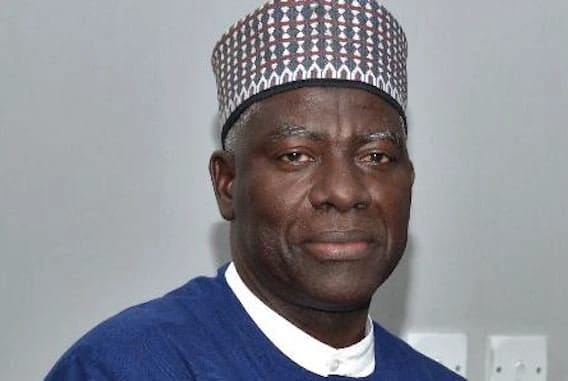 The Oniworo family in Ogun State has called for the prompt intervention of the Director General of the De­partment of State Services (DSS), Yusuf Magaji Bichi on the alleged threat of lives of their family mem­bers by some land grabbers who were reportedly working for The Apostolic Church Nigeria.
It would be recalled that this part of the state has been in the news re­cently for serial cases of kidnapping.
Oniworo village falls within Obafemi Owode Local Government Area of Ogun State and is located along the Lagos-Ibadan expressway, with the popular Foursquare Gospel Church Camp as the nearest land­mark.
It was gathered that the Oniworo land was bequeathed to the late Mrs. Ayisatu Efunolola Popoola (nee Bamgbopa) as the only child and daughter of the late Pa Abraham Bamgbopa among other properties in Ogun State.
In an exclusive interview with Newsmen, the rep­resentative of the Ayisatu Efunolo­la Popoola family, Prof. Oluwatoyin Muse Johnson Popoola condemned the criminal act especially the in­volvement of the ancient respect­ed denomination, The Apostolic Church.
Popoola, a professor of Forensic Accounting and Financial Crimi­nology, who claimed that the Federal government paid a certain sum of money at a time as compensation to their forefather when part of it was used to construct the popular Lagos Ibadan expressway, is demanding for justice and prompt intervention by the government.
The family alleged that in No­vember 2019, information reached Mr. Popoola Abiodun Saburi, the last child of the late Chief Musitafa Akanbi Popoola that the Oniworo land had allegedly been sold and this was immediately reported to Prof Oluwatoyin Muse Johnson Popoola for his attention and further action. Prof. Popoola conversed with Mr. Ta­judeen Julius Momodu Popoola and Mr. Taofik Adisa Fashina and both denied ever selling land to anyone.
Further investigations, queries and information revealed that The Apostolic Church Nigeria, with its national headquarters at Olorunda Ketu, Lagos acquired the land.
According to the family, the illegal and unauthorised acquisition was perfected by The Apostolic Church Nigeria representatives and land grabbers under the name Oniworo, Ayidina and Ajebo family proxied by Mr. Moshood Adebayo (aka Ako­ba Gafara), Mr. Ekundayo Dele (aka DD) and Mr. John Majiyagbe. All ef­forts to find out the alleged buyer of the land proved abortive and were met with threats to life, threats to kidnap which prompted the family to petition the Department of State Services (DSS).
Prof Popoola said it was the DSS investigations and efforts to prevent deaths and breakdown of laws and orders that exposed the church as a buyer under the name of The Apos­tolic Church of Nigeria.