Ogun 2023: INEC relist Adebutu as PDP guber candidate 2023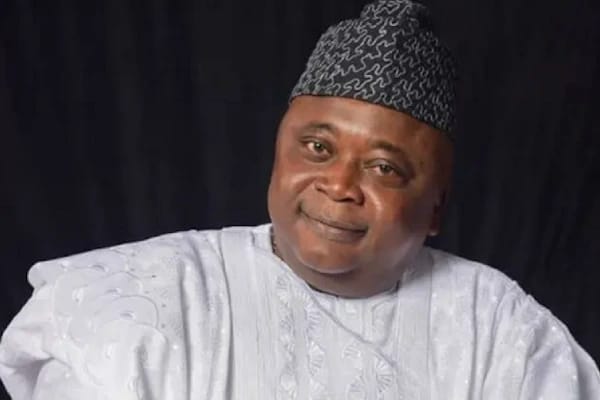 In compliance to appeal court ruling setting aside the sacking of all the candidates of the people's Democratic party in Ogun state, the Independent National electoral commission has relisted that they are the candidates of the party to the ballot.
An update on Thursday, Oladipupo Adebutu appeared on the INEC list as the PDP governorship candidates while Adekunle Akinlade was listed as the deputy governorship candidate in the 2023 election.
INEC had earlier removed Mr Adebutu and 39 other candidates of the PDP from the list of candidates in Ogun state citing a court order.
It would be recalled that an Abeokuta federal high court on September the 27th, had ordered the electoral umpire to remove all PDP candidates after nullifying its primary elections but an bdan appeal court set aside the judgment on November the 28th saying Segun Seriki, Taiwo Olabode, Samson Gbambgose and others did not have the right to challenge the primaries as they were not aspirants.
With this latest update, all Ogun PDP candidates including Olumide Aderinokun of Ogun Central, Toye Amusu of South Federal constituency and others have been reinstated as contestants in the 2023 polls.
On Dec 1, The Federal High Court in Abuja has ruled that Oladipupo Adebutu is the governorship candidate of the Peoples Democratic Party in Ogun State.
This was stated in a ruling by Justice Inyang Ekwo in a suit filed by Jimi Lawal.
Lawal had challenged the PDP's use of a delegates' list in the conduct of its governorship primary election in Ogun on May 25, 2022. He said the list used did not contain names of delegates democratically elected for that purpose.
Justice Ekwo also ruled that the plaintiff acted as a spoiler in the party's affairs by defecting from the All Progressives Congress in March 2022 and participating in the primary election about two months later.
The court also held that the delegates list questioned by Lawal was approved by the PDP and the Independent National Electoral Commission. It said the list was used during the party's governorship primary election won by Adebutu.