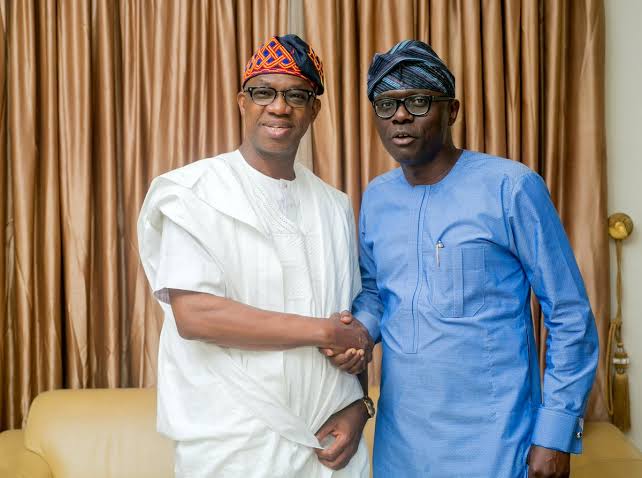 The Ogun State Bureau of Lands and Survey and other top government functionaries visited the Lagos state government to understudy the structure, and operational processes in the Geographic Information Systems Unit and other land information procedures.
The state acting Surveyor-General, Ayokunnu Adesina, made this known in a statement on Tuesday, adding that Governor Babajide Sanwo-Olu has also approved the mapping of the entire state to update similar exercises held in 2009 and 2021 respectively.
Adesina said, "What we do is to make our processes known and our journey has been continuity in terms of leadership. Your team will be acquainted with the processes, procedures, and technology deployed by the Office of the State Surveyor-General in its Geographic Information Systems Unit.
"We will therefore expect you to go back and develop your strategy taking a cue from the lessons learned. The OSSG had in the past received delegates from Sokoto, Gombe, Nasarawa, Delta, Ekiti and Kwara States to understudy the good work being done in Lagos, and our team will continue to perform its responsibilities as professional surveyors to achieve the state government's vision for a greater Lagos."
In his response, the Senior Special Assistant, Legal in the Bureau of Lands and Survey, Ogun State, Mr Akande Emmanuel, noted that the visit was embarked upon to identify the technicalities that have established the OSSG in Lagos as an ally in land and survey matters.
"Our team came to Lagos for capacity development and knowledge acquisition on global best practices in effective land administration," he said.