Prince Abayomi Alayo Celebrates Inauguration as the Otunba of Oba Oloffin and Olorintun of Itun Oke Ilupeju Legunse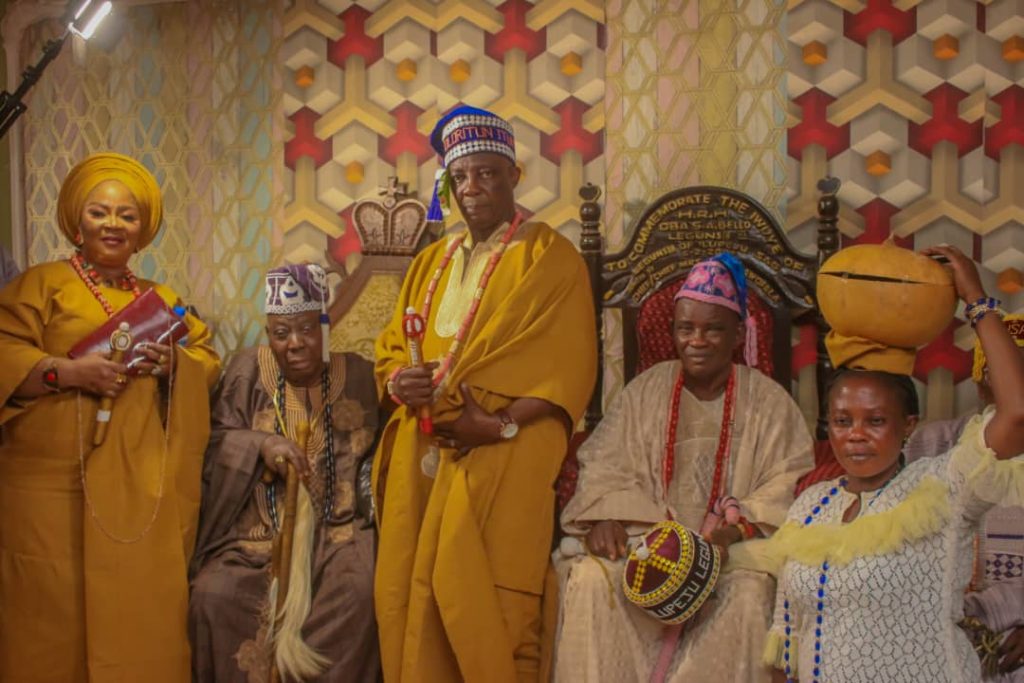 Prince (chief) Abayomi Alayo also known as "Baba Londoner" on 10th January, 2023 was inaugurated as the Otunba of Oba Oloffin of ilupeju Legunse Offin, Sagamu.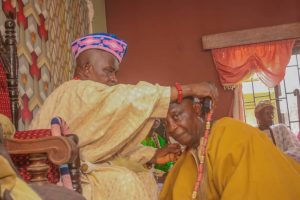 The "Iwuye" inauguration which took place at the palace of Oba S.A Bello, the Oloffin of Ilupeju Legunse of Sagumu started with the traditional greetings and other traditional rites.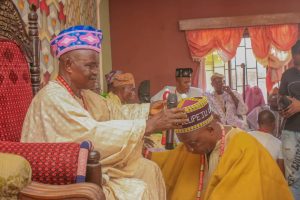 Alayo was brougth to the king as he paid a traditional homage before receiving prayers and approval from the king who blessed him with the local gin popularly known as "Elders schnapp".
The chief was however beaded as the Otunba of Oba Oloffin Ilupeju Legunse Offin Sagamu and Olorintun of Itun Oke Ilupeju Legunse as installed by the Paramount ruler and Akarigbo of Remo land, Oba Dr.Babatunde Adewale Ajayi CFR.
The chief in an interview said "I am very happy today as I am given the Chieftaincy title as OTUNBA of Oba Oloffin of Ilupeju Offin, Sagamu and Olorintun of Itun Oke Ilipeju Legunse by the Paramount ruler of Oba Babatunde Adewale Ajayi"
"I want to thank Almighty God, the kings, my wife, my children abroad, friends and families for their support and love. May Almighty God bless you".
Yeye-Oba Oloffin Sagamu, wife of the new chieftain Otunba Abayomi Alayo also use the medium to say thank you God and everyone for their support throughout the journey.
Some of the dignitaries in attendance includes; Alayeluwa Oba Emmanuel Olatunji Osho of Igboji Sagamu, Engr Chief Adewale Alimi the Olisa of Ilupeju Sagamu, Oloye Sekinat Asabi Olayinka Oyenuga the Iyalode of Ilupeju Legunse Sagamu, Family, friends and well wishers.