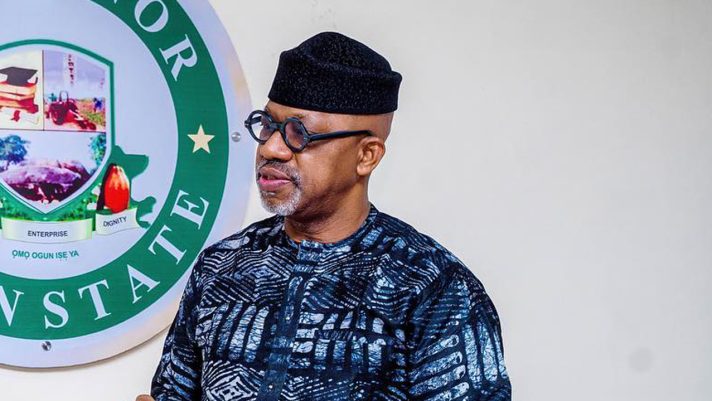 Governor Dapo Abiodun of Ogun state on Tuesday, January 2023 commenced the reconstruction of Itori Township Road in Ewekoro Local Council Area of the state, With promises that his administration would fix major roads that are in deplorable conditions.
The governor in fulfillment of his promise made during the campaign in 2019, also inaugurated lock-up shops in the town saying that the essence of governance is to serve the people.
Abiodun assured the people that his administration would soon commence the construction of affordable houses in Itori, the headquarters of the council. As his administration remained the first to ensure equal distribution of projects to all parts of the state.
The governor speaking on the deplorable condition of the Abeokuta-Ifo-Ota-Lagos Road, the governor noted that agreement would soon be reached with the Federal Government to reconstruct the road.
He assured that the road would wear a new look within the next 18 months. He disclosed that previous efforts made by his administration were not successful as the FG insisted that the road was under a contract.
Abiodun promised that the old Ilaro road in the town would soon be reconstructed, while more blocks of classrooms and the renovation of the old structures would be carried out in Papalanto High School.
The governor said that the road when rebuilt would further boost the economic activities in the area. In his remarks, the Olu of Itori, Oba Fatai Akamo, said the express road has been in a deplorable condition for long as previous state governments paid little or no attention to it.