AY Makun And Wife Celebrates Daughter As She Turns One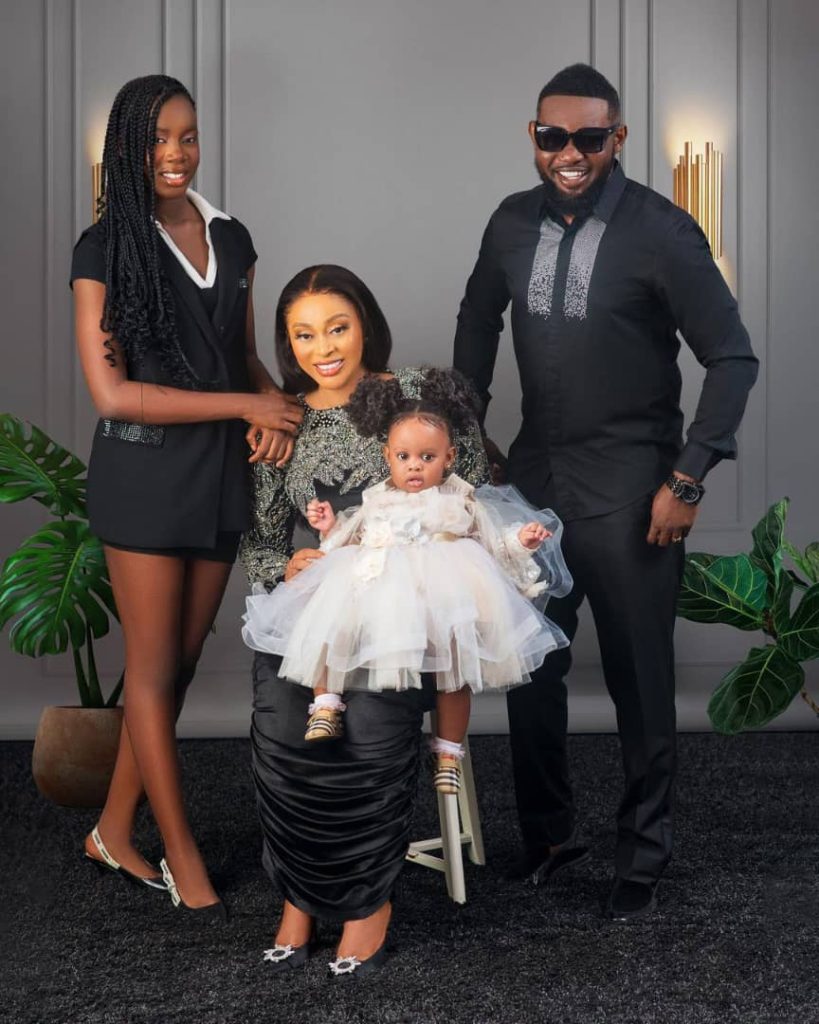 The designer and wife of popular comedian AY, Mabel Makun, has expressed gratitude to God as her daughter, Ayomide, turns one.
She wrote, "He is God almighty, worthy of all the glory and honor. Thank you, father for all your goodness in my life. I will remember all your good deeds and will remain thankful for the rest of my life. Happy birthday daughter of mine, Ayomide."
AY also took to his Instagram page to celebrate his daughter's birthday. The film producer also prayed for eternal happiness for his daughter.
In his words, "It's been a whole year since we were blessed with our long-awaited beautiful baby girl, Adele Ayomide Makun. We count those blessings as God's precious gift to us every day. Enjoy your special day, Daddy's princess. You deserve a lifetime of happiness. Happy birthday, Ayomide!".