Meet Kehinde Biodun Christiana, the Ogun popular Aso-Oke Designer.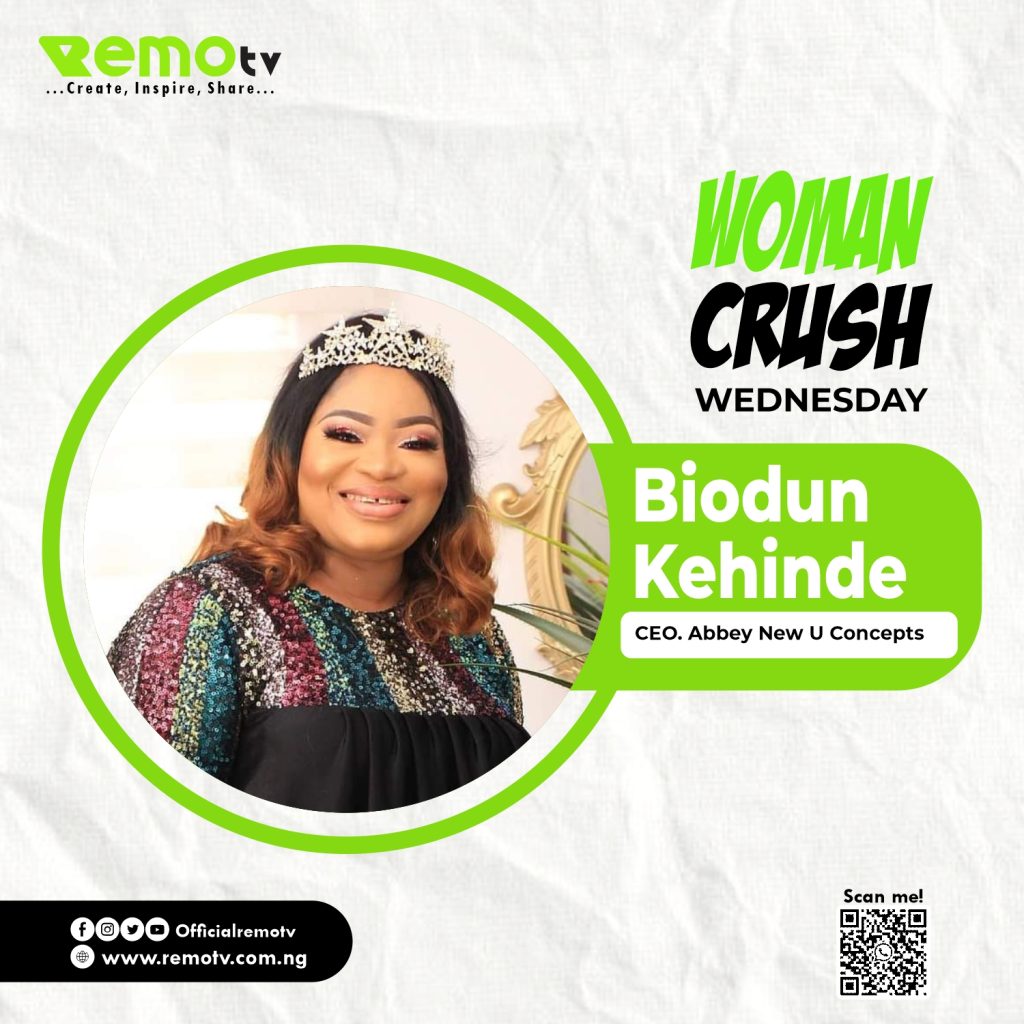 Biodun was born forty-two years ago in Ijebu-Igbo of Ogun State. She attended Ansar-Ud-Deen Primary School, Ijebu Ode, Our Lady of Apostles Secondary School after which she proceeded to study Mass Communication in Moshood Abiola Polytechnic and Olabisi Onabanjo University, Ago-Iwoye.
She worked at Oceanic Bank in 2003 to 2010 as a cashier before she was laid off with other 5000 retrenched staffs. Due to her industrious nature, she has been doing some 'side hustles' while working at Oceanic Bank. She trained and started as a makeup artist, Bead Maker, picking Aso Ebi for people's parties, catering and also doing a bit of decorations. In an interview with Bunmi Mustapha of City People in 2017, she recalled how she had gone to get Aso-Oke for her aunt's wedding in 2006 and how she volunteer to get for her colleagues' wedding too.
Today, the Abeokuta based Abby New U Concept has become a household name home and abroad, her beaded and stoned-bridal Aso-Oke beautifully and neatly made are exceptional. The brand gives products that exudes class, confidence, royalty and the glittering effects give the customers a kind of happiness unexplainable.
#WomanCrushWednesday
#OfficialremoTV
#RemoTVWomanCrush
#NewUConcepts
#QueenofAsoOke