Long Queue For Fuel Causes Traffic Congestion At Akarigbo Road, Ijokun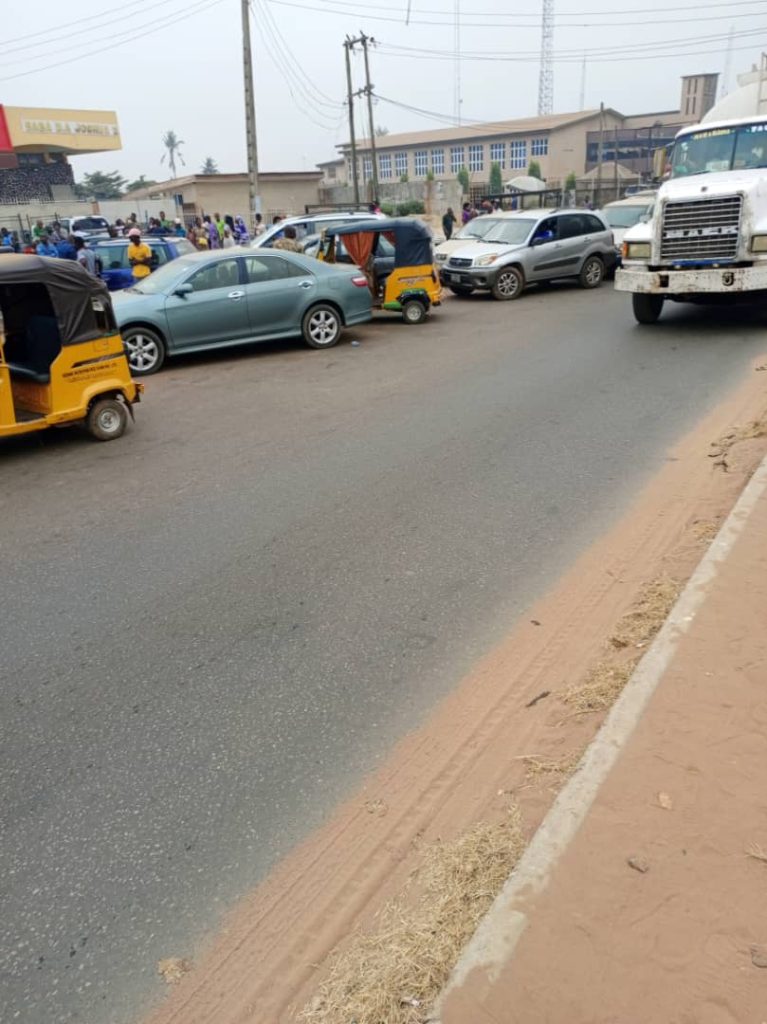 By: Ogunleye Oluwapelumi
---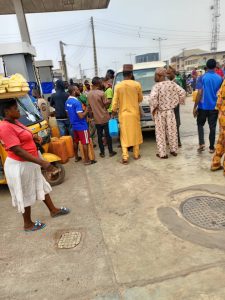 The fight and tussle for fuel by commercial drivers and people of Sagamu continued in the early hours of Thursday, January 19th 2023 as cars were seen parked haphazardly in front of Mobil Filling station, Ijokun, thereby causing slow move of traffic on the road.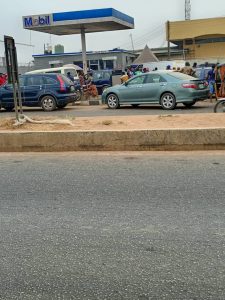 Speaking to one of the "fuel finders" as he called himself, he said, "See, I don't have anything to say again because this has become our reality every day, and it's sad to behold. I now have a name given to me by my neighbors because I go out every morning searching for fuel, so I can earn a living"
---
"I run a barbing business, and it's hard for me to work if there's no Fuel to power my generator because NEPA doesn't bring light anymore because they also complain of Fuel. My new name now is "Dayo Fuel Finder" and this is very funny. This is what this country has turned me into" he added.
As the petrol scarcity across the country continues to linger, oil marketers have accused the Nigerian National Petroleum Company Limited of politicizing the supply process and making vain promises.
The oil marketers under the aegis of the Independent Petroleum Marketers Association of Nigeria claimed they hardly get fuel, despite the assurances from the Managing Director of the NNPCL Retail, Hubb Stocksman, in December that they would receive direct product supply at the government-regulated price of N148/liter from this month.