Prof. Theophilus Oladipupo Ogunlesi Dies At Age 99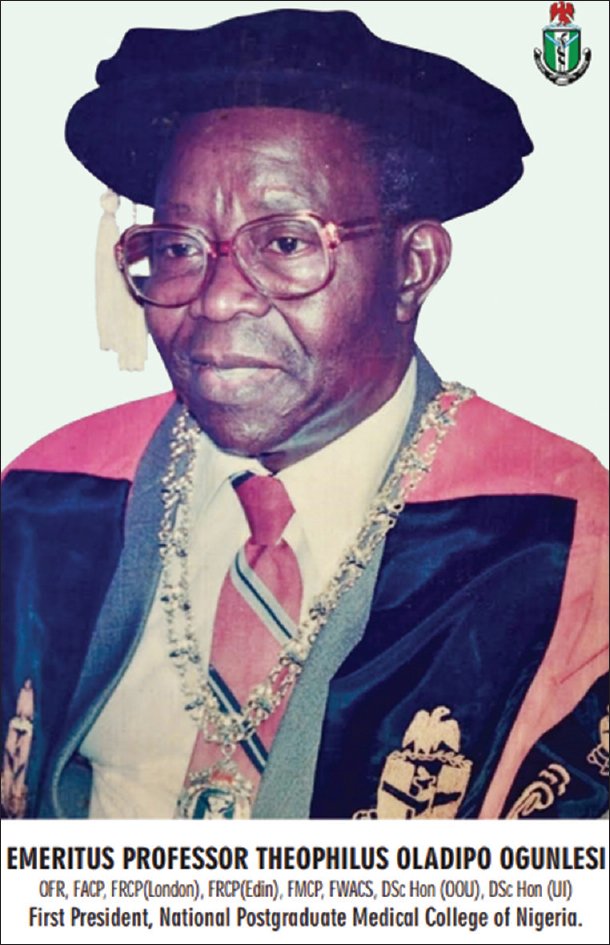 Professor Theophilus Oladipupo has been announced dead in the early hours of today in his house at Sagamu. Ogunlesi died at the age of 99 years.
Theophilus Ogunlesi was born on July 12, 1923, in Sagamu, Ogun State, to a blacksmith. He attended St Paul Primary School in Sagamu from 1931 to 1935, and then CMS Grammar School in Lagos from 1936 to 1940. Between 1941 and 1942, he attended Higher College in Yaba.
He was motivated to the medical profession by R.L Oluwole, a son of Bishop Oluwole, who nominated him for a scholarship following his program at the Yaba Higher College in 1942, according to Sagamu Club, a socio-cultural organization in Ogun State.
In 1965, four years after entering the University of Ibadan's school of medicine, the nonagenarian physician was awarded a medicine professorship.
Professor Ogunlesi described his experience as Nigeria's first professor of medicine in an interview with an online publication published on January 18, 2017.
Sending his condolences is Tolu Ogunlesi, The special assistant to president Buhari on digital and new media. Tolu described him as a successful man with notable impacts.