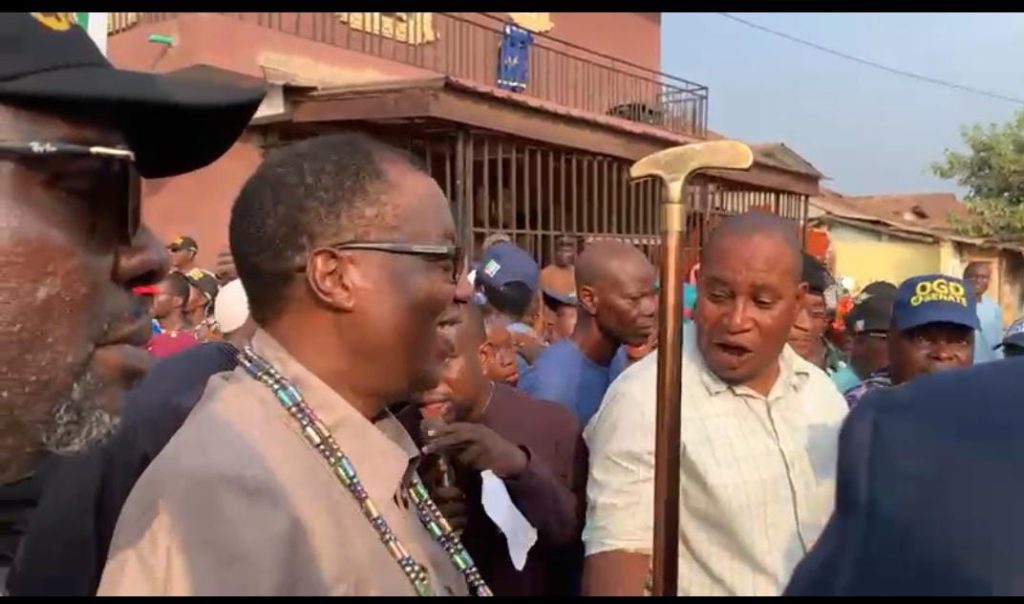 The APC senatorial aspirant, Otunba Gbenga Daniel on Tuesday, January 24, 2023, through the gateway front foundation took his campaign to Itunsokun, ward 6 Sagamu Remo, Ogun state.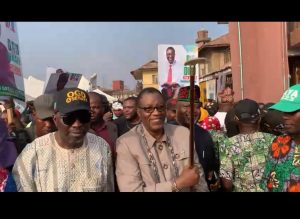 Otunba Gbenga Daniel arrived at exactly 5 pm in the company of Honorable Sapele, Honorable shitta, Honorable Yunusa, and REP (Otunba) Adewunmi Oriyomi Onanuga.
The opening prayer was done in the Islamic and Christian way before an opening speech from the chairman of Ward 6.
OGD when addressing the people of ward 6 said, "don't make the mistake of voting for another party during the coming election. APC is the party that can continue to bring peace and happiness to the state ""Have you not seen the project we've done in the state?, I'm sure you wouldn't want it to stop, so go to the polling vote and elect APC to all offices in the state and even at the federal level" he added.
Before the arrival of Otunba Gbenga Daniel, there was a traditional masquerade performance from Batoro to cheer up the atmosphere.