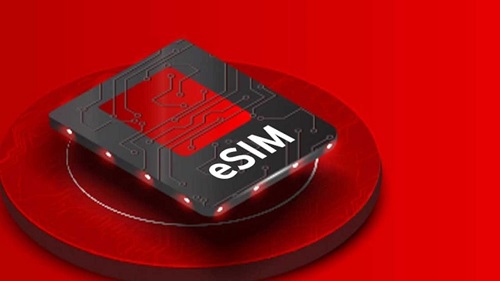 Airtel Nigeria, a telecommunication company has launched e-subscriber identity or eSIM (embedded SIM) – a digital SIM that enables customers to access same functionality as someone using a physical SIM.
The telecommunication company says it has developed a simple and flawless process to activate the eSIM service for all its customers just as it believes that the digital SIM will significantly improve the productivity of Nigerians, helping its stakeholders to achieve their goals.
eSIM offers several benefits over the traditional SIM cards as it is quick and simple to set up online, it is planet-friendly (plastic- free/zero carbon emission), and provides an easy extra line as you can use two numbers without needing two phones/handsets.
Femi Oshinlaja, the acting Chief Commercial Officer, Airtel Nigeria, said: "Airtel Nigeria is always at the forefront in championing technological advancement and creating innovative platforms and opportunities that will make life better, more exciting, and more enjoyable for all those in our stakeholder value chain. With eSIM, we are not only bringing the latest technology to the fingertips of our customers, but we are also focusing on our sustainability goals of digital inclusion and environmental best practices as no plastic is involved with eSIM.
"It is, therefore, our commitment to continue to create offerings that will expand and deepen our digital footprints in line with our positioning as the network of first choice in Nigeria for everything mobile Internet, digital and home broadband", he concluded.