Gbajabiamila Threatens Emefiele with Arrest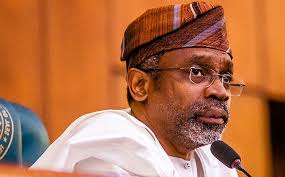 Speaker Femi Gbajabiamila of the House of Representatives has threatened to issue a bench warrant against Godwin Emefiele over his failure to appear before the parliament to take questions on recoloured naira notes and other contentious CBN policies.
"The refusal by the CBN to heed the invitation by the House of Representatives is evidence of a blatant disregard for the well-being of the Nigerian people who are their customers. It is also an insult to the authority and prerogatives of the people's parliament," the Speaker said in a statement.
"Therefore, I will, pursuant to the authority conferred by Section 89 (1)(d) of the Constitution of the Federal Republic of Nigeria and Order 19 (2)(1) of the Standing Orders of the House of Representatives, not hesitate to issue a warrant to the Inspector General of the Nigeria Police Force to compel the attendance of the CBN or Managing Directors who fail, refuse or neglect to respond to the summons by the House of Representatives," the statement added.
The House also invited commercial bank operators to explain why the newly designed naira notes are still not being issued effectively in time for their expiration on January 31, 2023, but the bank executives again failed to honour the invite.