25th Obaruwa Festival Begins with Marathon Race And Cycling Competition By: Ogunleye Oluwapelumi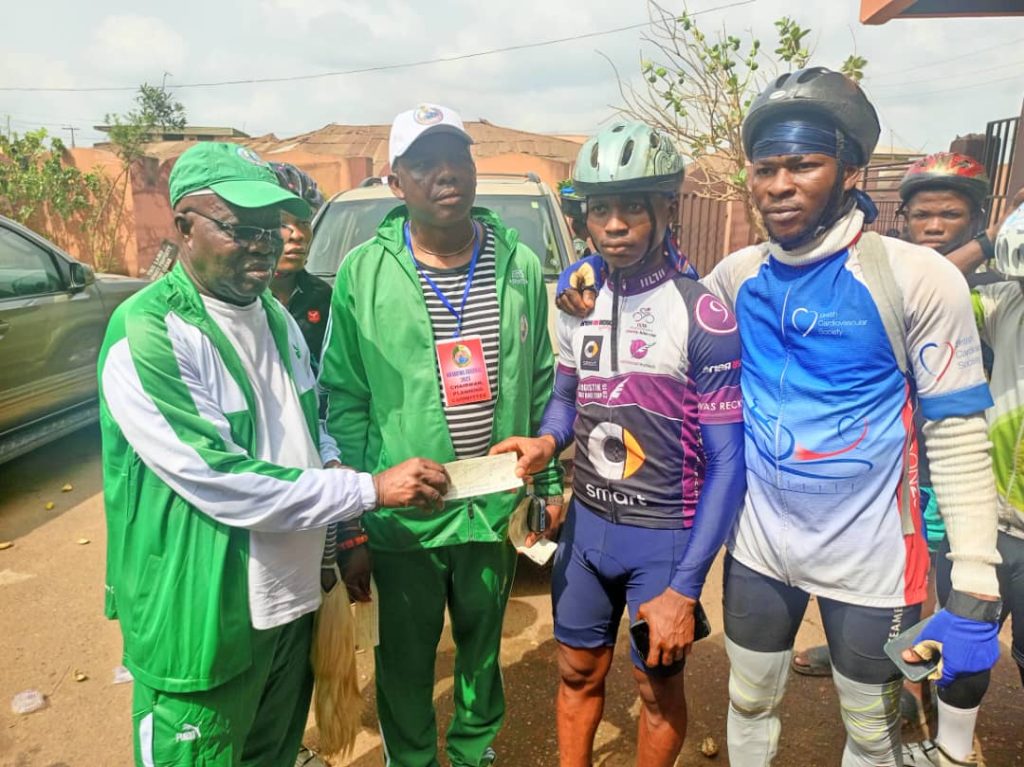 The 25th edition of the yearly Obaruwa festival, celebrated In Makun Sagamu, started on the 5th of February with a marathon and cycling competition Among interested indigents and students from various schools in Sagamu respectively.
The popularly known festival called Makun Obaruwa Art and Cultural day is always celebrated in month of February in sagamu, Makun Obaruwa day is known with diversity in cultural heritage and always of different events like visiting the obaruwa groove, sport games, church service and herbalist day, school debates, youth day and several other events of celebration.
The Cycling and marathon competition started at about 8am with riders and runners from different schools all set as the mapping of location and route was read out to them by the coach of the event who's popularly known as coach wale.
Security personnel, medical officials and directors were present to ensure the safety and welfare of the athletes.
Adesanya Segun came up as the winner of the cycling competition and a cheque of twenty thousand Naira was presented to him by the king, Oba Oyesola Akinsanya Orungba ll, Ewusi of Makun Sagamu.
Other winners from different categories of the competition, both relay and cycling were also appreciated by his majesty, noting and appreciating their efforts for coming out to celebrate.
The king, however, gave a token of one thousand Naira to over a 100 athletes who came to participate in all categories of the competition. The chairman of the committee appreciated them all and encouraged them to keep their head up and not stop doing what they love.
The theme for the 25th edition of the Obaruwa festival is" Promoting our cultural heritage for a secured future".
The one-week long Obaruwa festival continues on Monday 6th February 2023 with a quiz/debate competition and public lecture, Tuesday for the cultural day, Wednesday for the Royal Dinner and award night, followed by the miss and Mr. Obaruwa pageantry on Thursday and free medical outreach on Friday, all up to the grand finale.