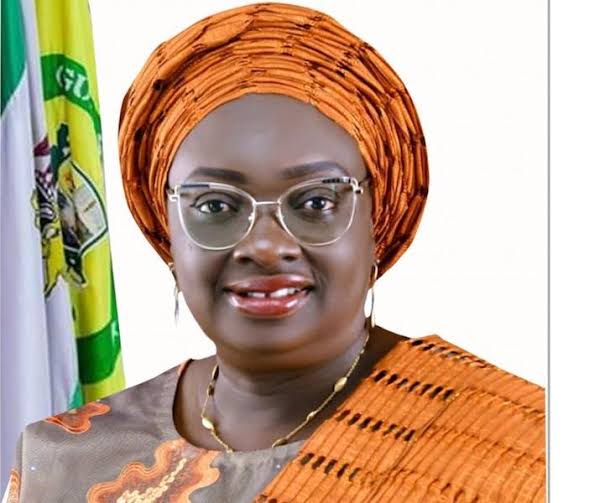 The Ogun State Deputy Governor Noimot Salako-Ogundele has called on party faithful to intensify the door-to-door campaign for the All Progressives Congress (APC) presidential candidate, Asiwaju Bola Ahmed Tinubu to ensure the ruling party wins the coming election.
Mrs Salako-Ogundele urged people during a programme tagged ' The Asiwaju Affirmation' by Hope Movement in conjunction with Strategic Movement for BAT's Presidency held at the weekend in Abeokuta, the Ogun State capital to preach continuity for Governor Dapo Abiodun, and other APC candidates also to ensure Tinubu's message of hope reaches the nooks and crannies of the state.
She said the reception given to Tinubu and his team during the party's campaign in the state a few days has indicated that the APC presidential flag bearer is popular in Ogun State.
She said: "I appreciate all of you for coming. It is certain that your coming will add to your content as we intensify the door-to-door mobilization of voters in Ogun State. It will also enhance your knowledge of the vision of our presidential candidate, Asiwaju Bola Ahmed Tinubu, and his renewed hope mantra.
Chief Rasheed Taiwo, Chairman of the Privy Council, Hope Movement, said they did not only believe in the candidacy of Tibunu but are also convinced that he was the best for the number one job in the land. He urged members of the party to spread the gospel of Tinubu of 'Renewed Hope' to all and sundry.