The Benin Acting Zonal Commander of the EFCC, ACE Nkechi Ude on Thursday, February 9, 2023, charged civil servants in Edo State to uphold standards and ethics in the discharge of their duties.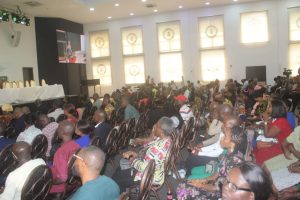 She stated this during an engagement with mid and senior civil servants in the state.
Speaking through the Head of Public Affairs Department, ACE Williams Oseghale, on the topic Fiscal Accountability, Standards and Ethics of a Civil/Public Servant, Ude charged them to shun unethical behaviour.
"Lack of fiscal accountability, standards and ethics is what breed corruption in both private and public service. As civil servants, we must intentionally abide and adhere to standards and ethics of the work place," she said.
Source: EFCC Nigeria