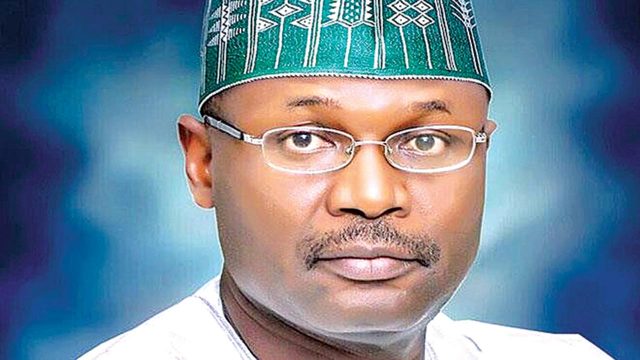 The Conference of 19 Northern States Civil Society Networks has cautioned the Independent National Electoral Commission (INEC) against postponing this year's general elections.
The coalition kicked against Federal Government's position on the strategy, insisting that the policy was ill-fated and should be reversed.
Comrade Ibrahim Waiya when addressing journalists yesterday, at the end of their emergency meeting in Kano, president of the forum in Kano, claimed that the coalition was aware of plot by some unscrupulous elements to scuttle the polls.
His words: "It has come to our notice that there is pressure from certain quarters on INEC leadership to have the elections postponed.
"It is our belief that the electoral umpire would not contemplate doing that or succumb to any pressure to tamper with integrity of the commission.
"Let also remind the INEC Chairman that all eyes are on him, and the citizens expect nothing less than credible, fair, transparent elections."
The coalition stated that the acclaimed benefits of the CBN monetary policy have been defeated by the brewing economic hardship, insecurity, poverty and uncertainties plaguing the nation.