Meet The Yoruba Football Queen from the North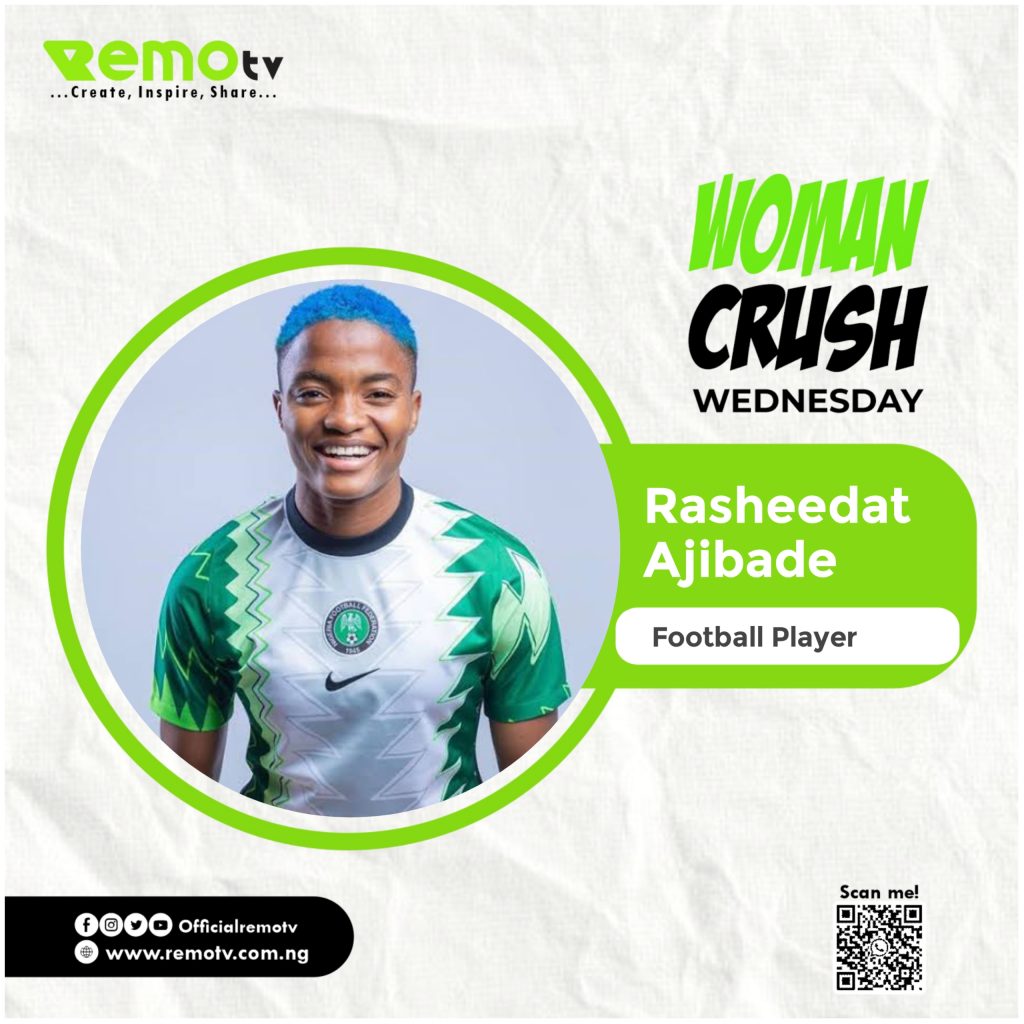 Rasheedat Busayo Ajibade was born in the late 1990s in Kaduna, but she is of Yoruba origin. She is a Nigerian professional footballer who plays as a forward for Spanish Liga F club Atlético Madrid and the Nigeria women's national team.
Ajibade started representing her country at an early age, competing at age grade competitions, before making her competitive debut for the senior team at the 2018 WAFU Cup in Côte d'Ivoire.
In 2017, she was named first in a top 10 list of most promising young footballers on the African continent by Goal.com. Ajibade played for FC Robo from the 2013 Nigeria Women Premier League season till 2018 season. In 2014, she was listed as one of the best young talents in the league. In September 2018, she won the Nigerian women football freestyle competition for the second consecutive time
In the summer of 2020, Rasheedat Ajibade launched the annual #StandOutWithRASH campaign, in partnership with leading Nigerian athlete branding company, EaglesTracker. It is a social media campaign aimed at promoting grassroots football talents within Nigeria. Rasheedat Ajibade uses her social media platform to provide visibility, encouragement, as well as football boots, jerseys and cash prizes to aspiring footballers who show how they stand out on the football field.
She also launched her official brand, RASH, which features a unique merchandise collection available for purchase to fans online. The brand is also involved in several other efforts within Nigeria.