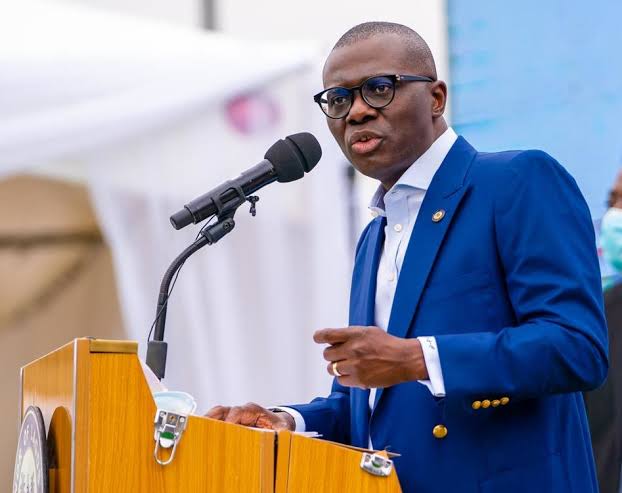 The Governor of Lagos state, Babajide Sanwo-Olu on Friday, recounted the Infrastructural successes his administration has brought to Lagos in his first four years, stating that all he has worked for is the growth and development of the state.
In a statement published on the governor's Twitter account, he stated how Lagos has always been the heartbeat of Nigeria, but, of course, every good thing can always be better. And how he has proven beyond doubt that he's committed to making it the absolute best city for every Lagosian.
" Today marks 8 days to the elections, and I am happy to share some thoughts as well as some highlights of our journey so far. Our first 4 years have shown our capability and commitment to making Lagos a place that works for you.
" We have commissioned over 4,600 projects across health, education, infrastructure, security, welfare, and environment, with over 70% of them already in use. As we count down to D-Day, I will be sharing some landmark projects with you.
" We have built an inclusive government that has proven beyond all reasonable doubt that Lagos is not only the Centre of Excellence, but is also Nigeria's home for all, regardless of tribe.Having laid the groundwork in the first term, our next 4 years are already geared and primed for more excellence, with 5,300 even more ambitious projects and initiatives that will further transform our Lagos to your advantage.
"It is a fact that success is a journey, not a destination. With your continued support and votes, Femi and I will deliver to you many more remarkable feats on this next journey of success. While I will be sharing some of the key highlights executed projects here, you can find inconvertible proof of LASG projects on sanwooluhamzat.org The facts speak for themselves" the statement partly reads.
The Gubernatorial Election is scheduled to be held on the 11th of March 2023.