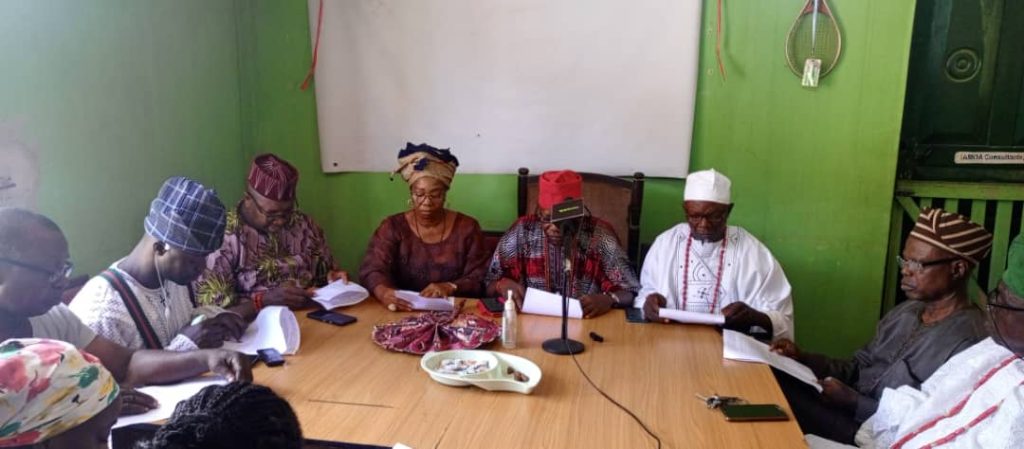 By: Ogunleye Oluwapelumi
The Yoruba Commitment Leaders in a press conference tagged "Stop The Expensive Joke Going on in Lagos" held on Wednesday, March 8th in Sagamu has called on all Lagosians to come back together in unity and defend the territory of Lagos from all intruders or group trying to take over or dominate.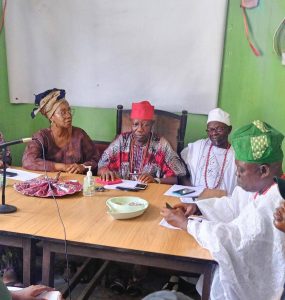 Prince Michael Adesanya in his opening speech congratulated the president-elect of the federal republic of Nigeria, Bola Ahmed Tinubu on his victory, and hoped his tenure brings us wonderful season in Nigeria.
"Our attention has been drawn to the dangerous permutations going on in Lagos like it is done in a lottery house and we as leaders of various Yoruba Nation Agitation groups under the aegis of Yoruba commitment leaders have come to the conclusion that we must add our voice to sound a note if serious warnings to anyone or group of people who may be toying with the idea of changing our demography in Yoruba land, including Lagos, to forget the suicidal thoughts once and for all.
"We are not about politics, and we do not seek to interfere in the political processes, but we are part and parcel of the native defenders of Yoruba (Nation's) territorial integrity, which must not be impugned upon or threatened in any way. As elders who know history, we are aware that anyone who seeks another person's land for grabs and domination, is not only a thief and an aggressor, such a thief and greedy fellow comes with threat, violence and war. Yoruba nation will not allow any discontent tribe in Nigeria or Africa to try such on our soil, never" Prince Adesanya added.
Arabinrin Buky Tunde Oshinrinde in her account stated that the reason for the press conference is to make people know that God owns every land, and they don't want their behaviors to make them lose the Yoruba forefathers land. "We should tell one another that Yoruba is not a land where anyone can ride over anyhow" she concluded.
They, however, advised lagosians and all other Yoruba states to vote in massively sons and daughters of the land, so they can serve, preserve and promote the heritage of Yoruba's as a whole, particularly Lagos state.
Some dignitaries in attendance are;
Primate Dr. Dada Eridamilare JP, Prince Michael Adesanya, Captain Festus Adewale Opanuga, Arabinrin Buky Tunde Oshinrinde, Mr Olusegun Oriyomi and many other representatives.