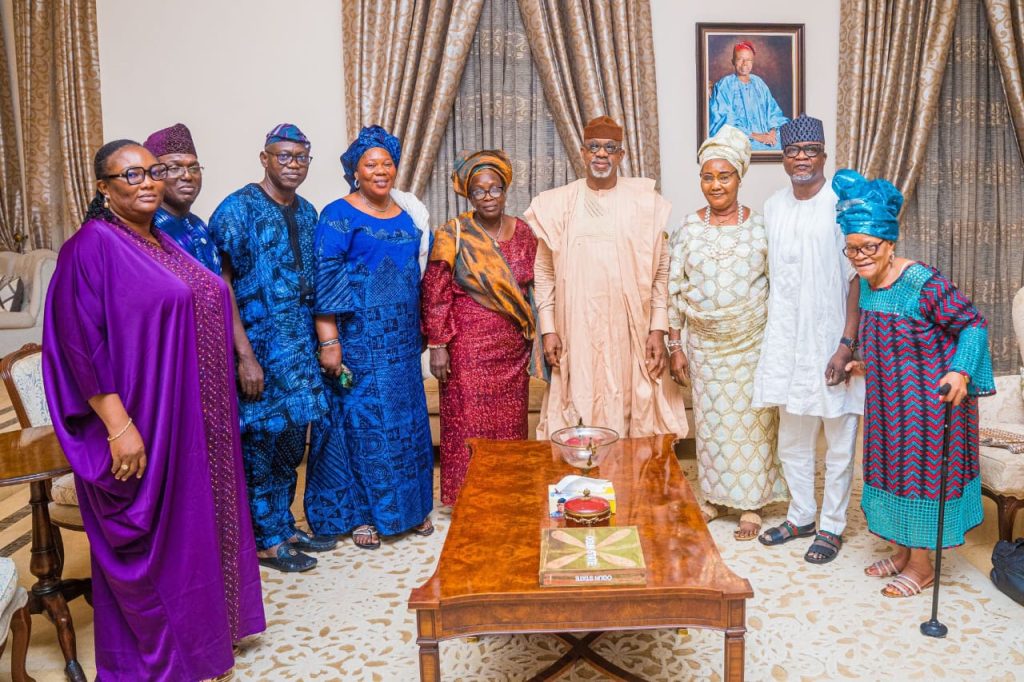 By: Oluwapelumi
Prince Dapo Abiodun on Thursday met with market leaders and delegates in Ogun state. I'm a tweet, the governor wrote "As an administration that is all encompassing, with a genuine concern for our people's growth and business development, we have met with all market leaders across the entire state who are very key to our socio-economic advancement programmes and initiatives.
"Since the inception of our Administration, they've been a solid pillar that we can always rely on.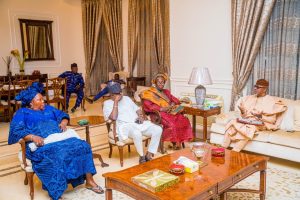 "While appreciating the delegation that was led by the Iyaloja General of Ogun State, Mrs. Yemisi Abass, who was accompanied by the Iyaloja of Egbaland, Chief Mrs. Oluwakemi Oloyede, Iyaloja Akile Ijebu, Alhaja Sariat Adeleye, Iyaloja of Remoland, Chief Mercy Owolana, and Babalaje of Yewaland, Chief Wale Adesina Saranda, we reiterated our commitment towards assisting this important section of the society and ensure that they have a conducive market environment.
"We also expressed our undeserved gratitude for their decision to support and ensure we secure a mouthwatering victory at the polls" he added.