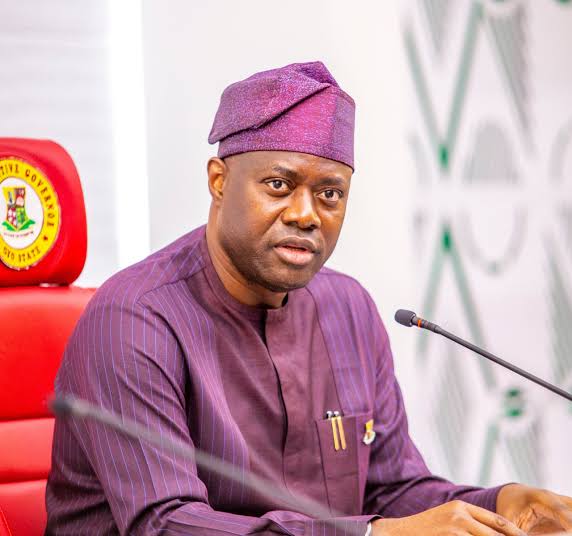 The Oyo State has been issued an order attaching funds standing to the credit of the government and it agencies in four banks by the High Court of the Federal Capital Territory. It was reported that the affected banks are First Bank, United Bank for Africa, Wema Bank and Zenith Bank.
Justice A. O. Ebong issued the order while ruling on a motion ex-parte for garnishee order filed by the ex-chairpersons and councillors led by Bashorun Majeed, Bosun Ajuwon and Idris Okusesi.
Justices Ebong ordered the banks to show cause why the order should not be made absolute.
The ruling on the motion marked: FCT/HC/BW/M/238/2023, was delivered by the judge on March 2 and a certified true copy was sighted on Sunday in Abuja.
The funds, according to court filings, are to settle the outstanding balance of N3,374,889,425.60 from the judgment debt owed some former local government chairpersons and councillors sacked on 29 May 29 2019 before the end of their tenure by governor Seyi Makinde of Oyo state.
The ruling reads: "A garnishee order nisi is hereby granted to attach the judgment debtors' accounts with garnishees Nos. 1 to 4 in the motion ex-parte, for the purpose of settling the judgment debt outstanding in the sum of N3,374,889,425.60 as awarded by the Supreme Court and conceded by the judgment debtors in Exhibit 11 attached to the applicant's motion.
It was gathered that the judgment creditors have since effected service of copies of the order on the judgment debtors as ordered by the court. This matter is hereby adjourned to the 4/4/2023 for continuation."