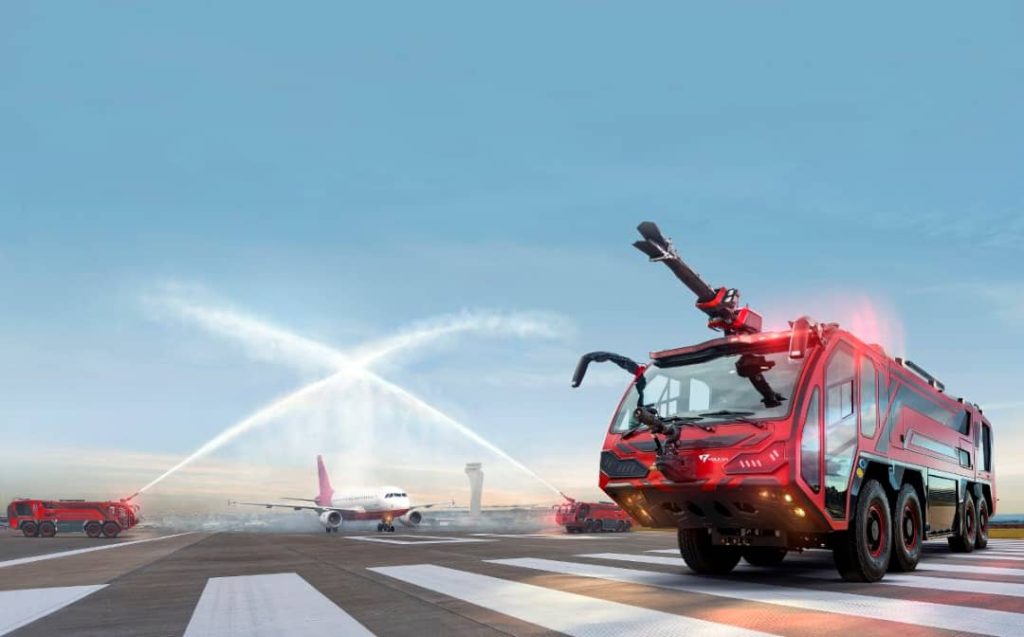 Following the recent commissioning of ten high-capacity firefighting vehicles by the Minister of Aviation, Hadi Sirika, it has been met with mixed reactions from the public
Some commended the move as a step towards improving safety and emergency response at airports across the country, others have raised concerns about the cost of the vehicles if they are truly necessary.
The Minister of Aviation, via his official Twitter handle on Sunday, announced that he had just commissioned ten firefighting trucks worth N12bn.
He said," Just commissioned 10 Firefighting trucks, total cost of over 12Bn Naira. More to come in due course. Safety has been the Buhari focus in Aviation, since 2015. Hitherto, FAAN has not bought new trucks in 15 years."
The Centurion Security's CEO, Capt. John Ojikutu, in his reaction to the post, raised concerns over the deployment of new firefighter vehicles to Nigerian airports. Emphasizing the need for proper funding and planning, questioning why such contracts were only being awarded at the end of the administration's term when funds were scarce and external borrowing was necessary.
It was gathered that the Lion Volkan 6×6 Brand, Major Aerodrome Rescue and Fire Fighting Vehicles, carries 14,000 liters of water, 1,700 litres of foam, 250 kg powder capacity each, and monitors the discharge rate of between 6,000 litres to 10,000 litres per minute would be deployed to the Murtala Muhammed Airport, Lagos, Nnamdi Azikiwe International Airport, Abuja, and Mallam Aminu Kano International Airport, Kano.
Each of the trucks possesses a limitless capacity to discharge while in motion, they are also equipped with under-chassis nozzles and an acceleration rate of 0-80 km per hour in 30 seconds.