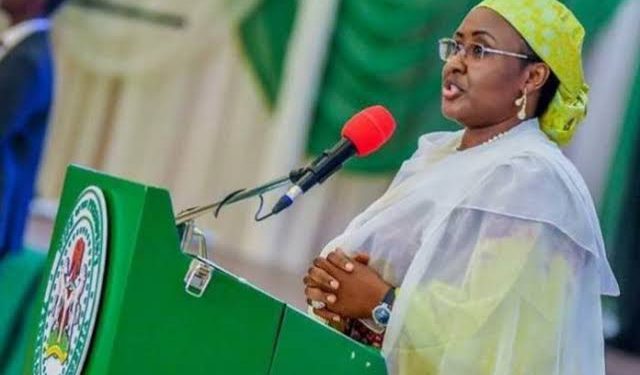 In a bid to end the current presidency, the First Lady of the federal republic of Nigeria, Aisha Buhari has thanked the nation's women, members of the diplomatic community, and partners for their support and cooperation during her time at the helm of affairs, while hosting members of the diplomatic community and some Nigerian women to commemorate the end of the 2023 Ramadan period in Abuja.
Mrs. Buhari appreciated governors' wives and service chiefs for contributions to her Aisha Buhari Foundation.
"It is your valuable contributions that have made our transitional journey easier, smoother and more productive; I thank Almighty Allah for the success.
"Notably in the areas of humanitarian assistance, healthcare, education, women, and youth empowerment and the successes achieved in these areas are monumental.
She further noted "My foundation, the Aisha Buhari Foundation, and Future Assured are grateful, while I count on your goodwill.
"I assure you that the love, confidence, and trust you invested in me and my foundation will continuously impact on the lives of many Nigerians", she stated.
"It is my pleasure to express my heartfelt gratitude to all for the excellent relationship that both my family and I enjoyed with you during the past eight years.
"Your cooperation, support, and prayers during this period have added value to the success of my journey.
"I would like to conclude by soliciting your cooperation, support, and prayers to help the incoming administration in securing the future of our nation," she concluded.